Media Inquiries
Latest Stories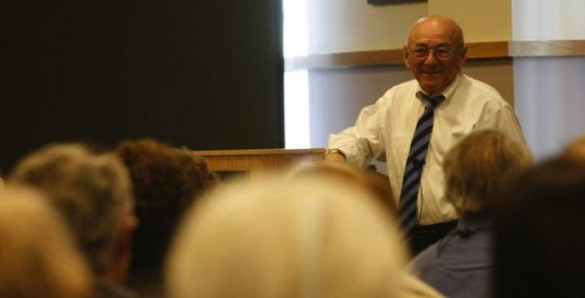 Members of Vanderbilt University's philosophy department will lecture on "Life's Big Questions and Philosophy's Answers to Them" this October during Vanderbilt's Saturday University series.
[rquote]Saturday University makes members of the Vanderbilt faculty available to the general public at a fraction of normal tuition rates for seminars that eschew testing and grades.[/rquote] This semester, Vanderbilt philosophers will lecture on four consecutive Saturdays for a single $75 fee.
The lineup:
Oct. 5: John Lachs, Centennial Professor of Philosophy, on "The Past, the Future and the Present," about living in the now.
Oct. 12: Scott Aikin, assistant professor of philosophy, on "Happiness and Self-mastery," about mastering one's emotions.
Oct. 19: Kelly Oliver, W. Alton Jones Chair of Philosophy, on "The Big Picture: Philosophy after the Apollo Missions," about global ethics and world citizenship.
Oct. 26: Michael Hodges: professor of philosophy, on "The Moral Philosopher and the Moral Life," about achieving or at least approximating moral and social ideals.
The lectures will be held 9:30 to 11:30 a.m. in Room 114 Furman Hall, on the Vanderbilt campus. Parking will be available in the Terrace Place garage or the open lot at 21st Avenue South and Terrace Place.
To register, download the Saturday University registration form. For more information, contact Martin Rapisarda at (615) 343-3140 or martin.rapisarda@vanderbilt.edu.