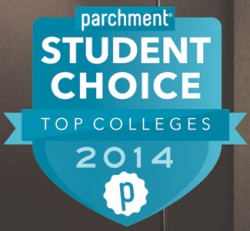 Vanderbilt University has placed in the top 25 in the third annual Parchment Student Choice College Rankings, whose methodology is based on which college a student chooses to attend among all of the institutions to which he or she is admitted.
Vanderbilt holds the No. 23 position for 2014, up six places from last year.
The Parchment rankings are derived entirely from admittance and enrollment choice data, calculated from more than 250,000 student decisions. In addition, students offered insight into the reasons that drove their preferences and college choices, including proximity to home; overall reputation and reputation related to the student's major; curriculum and honors programs; cost, scholarship and financial aid options; institution size; connection to family and friends; and campus appearance and facilities.
The acceptance and enrollment data was compiled by Parchment.com, a leader in education credentials technology.
View the complete 2014 rankings here.