(Lunch) Box series resumes with memoir of bipolar son
by
Ann Marie Deer Owens
Sep. 3, 2013, 12:09 PM
Charlotte Pierce-Baker will discuss her memoir This Fragile Life: A Mother's Story of a Bipolar Son when Thinking Out of the (Lunch) Box: Conversations with a Philosophical Flavor with David Wood resumes Sept. 4.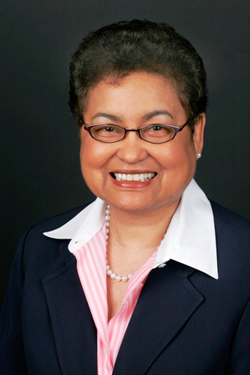 Pierce-Baker, a professor of women's and gender studies and English, had every reason to think that her only child, who was pursuing doctoral film studies at the University of Southern California, was on track for happiness and success. That perception changed dramatically when her son turned 25 and experienced what she knew to be his first psychotic episode. Soon afterward, he was diagnosed with bipolar disorder type one.
Watch a video of Charlotte Pierce-Baker.
Each talk at the Nashville Public Library, which begins with lunch at 11:30 a.m., is hosted by David Wood, W. Alton Jones Professor of Philosophy at Vanderbilt and founder of the series.
"In Thinking Out of the (Lunch) Box, the ivory tower comes down to the market square," Wood said. "Through these conversations, some of the liveliest Vanderbilt professors and others discuss their work with the Nashville community."
Thinking Out of the (Lunch) Box is sponsored by the Friends of the Nashville Public Library. Reservations are no longer necessary. Interested individuals just show up at the library, located at 615 Church St.
A limited number of free lunches will be available, starting at 11:30 a.m. A voluntary donation of $5 is requested per lunch to help defray expenses.
Lunch will continue to be in the library's auditorium, but the conversation moves to the main lecture theater across the hall from noon to 1 p.m.
For more information, contact David Wood.