Keel Hunt will be joined by Sen. Alexander and Chancellor Zeppos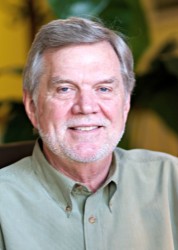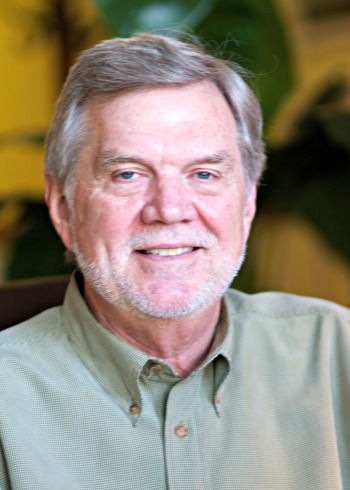 Keel Hunt, who has written the definitive account of how a "pardons-for-pay" scandal led to one of the most abrupt political transitions in U.S. history, will be joined by U.S. Sen. Lamar Alexander and Vanderbilt University Chancellor Nicholas S. Zeppos Sept. 20 for a look back at that momentous day in 1979.
Hunt's new book, Coup: The Day the Democrats Ousted Their Governor, Put Republican Lamar Alexander in Office Early, and Stopped a Pardon Scandal (Vanderbilt University Press), will be the focus of the first Chancellor's Lecture at Vanderbilt for 2013-14. The talk is titled "A Leadership Lesson for an Angry Age."
"The discussion will largely be about the relevance of the story to our modern society and politics, as a model for collaboration and finding common ground in times of crisis," Hunt said.
A reception and book signing will be held from 4:30 to 5:30 p.m. in the Sarratt Cinema lobby, with the lecture beginning at 5:30 in Sarratt Cinema. The event is free and open to the public, but seating inside Sarratt Cinema is on a first-come, first-seated basis. Parking is available in the Terrace Place Garage. Video of this lecture will be available later on the Chancellor's Lecture Series website.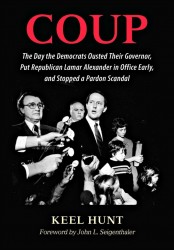 Hunt, a former Tennessean reporter who served in Alexander's gubernatorial administration, conducted 163 interviews during extensive research into how a secret bipartisan effort resulted in Alexander's being sworn in as Tennessee's 45th governor on Jan. 17, 1979, three days before the planned inauguration.
Earlier that same day, Alexander was confronted with an urgent request from then-U.S. Attorney Hal Hardin: Agree to take the oath of office early or risk the inappropriate release of inmates by sitting Gov. Ray Blanton. At the time, the Blanton administration was under investigation for selling pardons to prisoners. Watch a video with historic coverage of the early swearing-in.
Coup has reached No. 1 on at least two Nashville best-seller lists. Hunt is now a public affairs consultant based in Nashville.
For questions about parking, call (615) 322-2554. For more information about the lecture series, visit the Chancellor's Lecture Series website, send an email, call (615) 322-0885 or follow on Twitter @VUCLS.