Media Inquiries
Latest Stories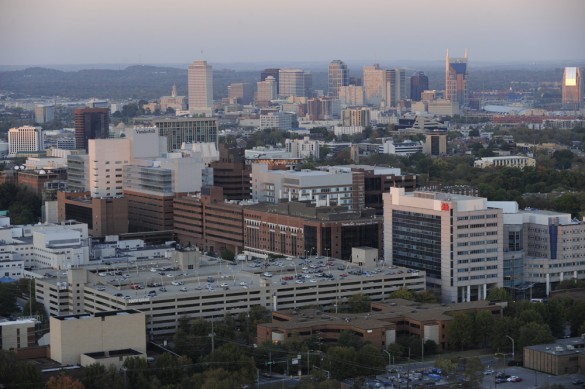 Vanderbilt University may nominate one candidate in Chemistry for the 2014 Blavatnik Awards for Young Scientists National Faculty Competition. This award provides $250,000 over one year to recognize high-impact and innovative accomplishments in chemistry.  Candidates must have been born after 1/1/1972, and currently hold a faculty research position in one of the following disciplines:
Analytical Chemistry
Biochemistry & Structural Biology
Chemical Biology
Chemical Engineering
Environmental Chemistry & Biogeochemistry
Green Chemistry
Inorganic & Solid-State Chemistry
Organic Chemistry
Physical Chemistry
Polymer Chemistry
Synthetic Chemistry
Theoretical Chemistry
The Blavatnik Awards for Young Scientists especially encourages nominations on behalf of woman and other underrepresented demographics of talented scientists and engineers.
Anyone interested in being considered as one of Vanderbilt's nominees must submit the following (in PDF format) to LSO@vanderbilt.edu  by 5 p.m. on Sept. 20, 2013:
1.     Brief statement of support from department chair/center director;
2.     A brief CV or NIH Biosketch;
3.      A summary of research activities (1,000 word maximum, 10-point Ariel font). Citations do not count towards the word limit, and up to one figure is allowed. The statement should address how the candidate's research has broadly impacted science and how it meets the Blavatnik Award's following criteria:
a)    Quality: The extent to which the work is reliable, valid, credible, and scientifically rigorous.
b)    Impact: The extent to which the work addresses an important problem and is influential in the candidate's field.
c)     Novelty: The extent to which the work challenges existing paradigms, employs new methodologies or concepts, and/or pursues an original question.
Submissions should reference the program name in the subject line of the email.
Once received, all proposals will be forwarded to an internal review committee that will choose the final nominees. The chosen nominees will submit a full proposal to the Foundation by the Nov. 22, 2013 deadline.
Contact: If you have any questions about the Foundation or its interests and priorities, please contact Vivian Carmichael, vivian.carmichael@vanderbilt.edu, executive director, Foundation Relations (615) 875-4915.