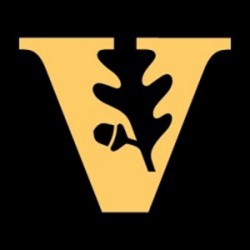 On Aug. 18, a suspicious person followed two women as they walked on Wedgewood Avenue. The individual was making kissing sounds and pulling up his shirt. The same afternoon, a man matching his description exposed himself to four women near 20th Avenue South and Grand Avenue.
Description: The suspect is described as a white male, tall with a thin build and short crew-cut hair. At the time of the incidents, he was wearing a blue polo shirt and blue jeans.
On Aug. 25 at 7:10 p.m., a man exposed himself to a group of women between Qdoba restaurant and The Cathedral on West End Avenue.
Description: This suspect is described as an Hispanic male, approximately 38-40 years old, with a mustache. He was wearing a dark hat and driving a small navy blue older-model pick-up truck filled with junk and with a cargo net tailgate cover.
If you have information relating to this or a similar incident, please call the Vanderbilt University Police Department at (615) 322-2745.
Risk Reduction Tips
VUPD offers walking escorts to and from your vehicle.

Avoid isolated or dark areas.
If a stranger approaches you, maintain a safe distance – you do not have to engage in conversation.
Stay alert and trust your instincts.
Please remember these on-campus resources:
Psychological and Counseling Center, 322-2571

Employee Assistance Program, 936-1327
Student Health Services, 322-2427
Margaret Cuninggim Women's Center, 322-4843
Project Safe, 322-1333
Report suspicious persons, vehicles or activities immediately. In an emergency, dial 911 or use a blue light phone. From a cell phone, dial (615) 421-1911.
Contact: Vanderbilt University Police Department, (615) 322-2745