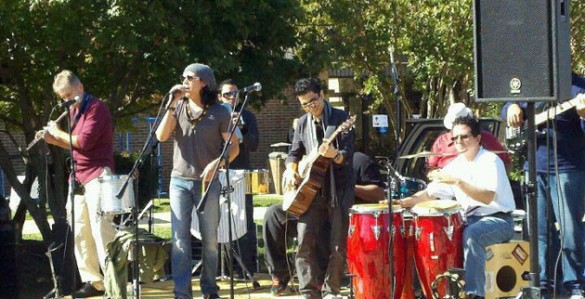 Vanderbilt University will mark federal Constitution Day with a panel discussion about immigration and education followed by a Latin dance celebration.
The panel discussion, "The Dream Act, College and The Constitution," is from 4 to 5 p.m. in Room 237 of The Martha Rivers Ingram Commons Center on the Vanderbilt campus. The dance follows from 7:30 to 9:30 p.m. on the Commons Center south patio.
Both Sept. 17 events are free and open to the public.
The panel discussion, moderated by the Rev. Michael McDonald, former administrator of Davidson County elections, is set to feature four panelists:
Leon Berrios, legal advocate and community organizer, Conexion Americas

Paul Lim, associate professor of the history of Christianity
Elliott Ozment, a Nashville immigration attorney
Carrie Russell, senior lecturer in political science
Music for the dance will be provided by Leon Berrios and Revolfusion! Dance instruction will be available in the merengue, salsa, bachata and cumbia.
Constitution Day commemorates the creation and signing of the U.S. Constitution.