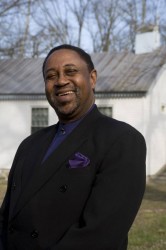 Vanderbilt University will commemorate the 50th anniversary of the March on Washington for Jobs and Freedom with a midday event Wednesday, Aug. 28, in Benton Chapel beginning at 12:15 p.m.
Vanderbilt community members and the public are invited to gather at the chapel to watch the broadcast of national commemoration events from Washington D.C ., and a video of the original speech delivered by Martin Luther King Jr., followed by a reflection on the speech and the legacy of the march by Lewis Baldwin, a noted scholar on King and a Vanderbilt professor of religious studies. A reception will follow the program.
On Thursday, Sept. 5, the Rev. Carolyn McKinstry, survivor of the 16th Street Baptist Church bombing in September of 1963, will speak at a free, public event at 7 p.m. in Benton Chapel. McKinstry is the author of While the World Watched, a personal memoir of the bombing by Klu Klux Klan members that took the lives of four young girls and the legacy of the Civil Rights Movement.
The events are sponsored by the committee that plans the university's annual Martin Luther King Jr. Commemorative Series and Vanderbilt's Bishop Joseph Johnson Black Cultural Center, Margaret Cuninggim Women's Center, Martha Rivers Ingram Commons, Office of the Provost, Divinity School, Office of the Dean of Students, Office of the University Chaplain and Religious Life and Office of Active Citizenship and Service.