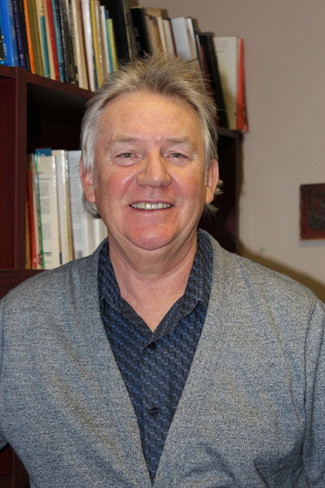 A leading scholar of political theory is using his Fulbright Visiting Research Chair at Vanderbilt to research the relationship between rights and utility in American political and philosophical thought since 1776.
James Crimmins, professor of political theory at Huron University College, said the Fulbright appointment comes at a point in his career when collaboration is important.
"Vanderbilt is a private research university with a strong nucleus of scholars in the law school and the departments of history and philosophy working on themes and questions related to my interests," Crimmins said. "I am looking forward to connecting with these scholars and testing my ideas in the various interdisciplinary workshops and seminars held at Vanderbilt."
Crimmins' books include Secular Utilitarianism (1990), Utilitarians and Religion (1998), Jeremy Bentham's Auto-Icon and Related Writings (2002) and On Bentham (2004). His edition of The Bloomsbury Encyclopedia of Utilitarianism appeared in 2013.
The Fulbright scholarship program was created to increase mutual understanding between the people of the United States and other countries through educational and cultural exchange. The program was conceived by Arkansas Sen. J. William Fulbright.