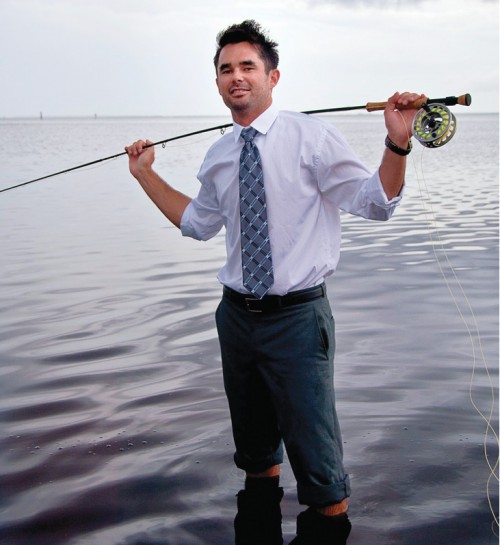 Watching a 100-pound silver tarpon leap high in the air and take off just beneath the surface of the water is an incredibly visual experience, says Chris Frohlich. "I've caught all types of fish all over the world," he says, "but fishing for tarpon is the most fun you can have on water."
A practicing attorney, Frohlich also co-owns Beyond Borders Outfitters, a Southwest Florida fishing charter company in Punta Gorda. The area is world famous as the "Tarpon Fishing Capital of the World."
Frohlich fell in love with the catch-and-release sport on landing his first tarpon at age 7. After earning a bachelor's degree in political science at Vanderbilt, he financed law school by guiding sport fishermen during summer breaks. He charters his custom-rigged bay boat every weekend during the busy season from April to June and also oversees a staff of eight fishing guides, each with his own boat.
A conservationist, Frohlich helped found Save the Tarpon, an organization working to change tarpon fishing regulations in the state of Florida. "Next year with any luck, certain fishing methods will no longer be legal," he says, "and the 100-year tradition of tarpon fishing in Boca Grande Pass will be protected and preserved."
—JOANNE LAMPHERE BECKHAM
Learn more about Frohlich's company, Beyond Borders Outfitters.