Media Inquiries
Latest Stories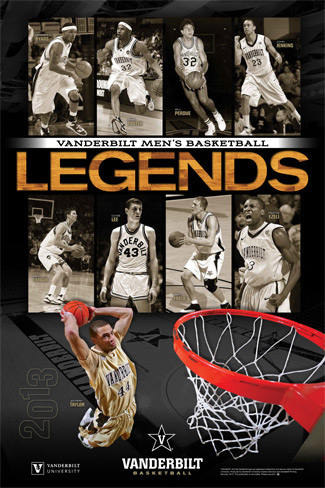 Vanderbilt basketball's rich history will be on display during the inaugural Alumni Game Aug. 3 at Memorial Gym.
Admission to the event is free for the public, with doors opening at 10:30 a.m. at the southeast entrance to Memorial Gym. Festivities begin at 11 a.m. in the main gym. Free parking will be available in Medical Center lots 73, 74 and 75.
Notable alumni scheduled to appear include John Jenkins, Jeff Taylor, Festus Ezeli, Matt Freije, Shan Foster, Derrek Byars, Dan Cage, Steve Tchiengang, Charles Davis, Jason Holwerda and more.
The Alumni Game will include past players taking the floor for four 10-minute quarters with a running clock. There also will be shooting and dunk contests, and following the game autographs will be available from both past and present players beginning at approximately 1 p.m. in the practice gym. The 2012 SEC Championship trophy will be on display for photos.
The Aug. 3 event will include:
Free general admission for fans;

Never-before-seen highlight videos of former players and great moments in Vanderbilt basketball history;
Raffle prizes, including signed memorabilia from alumni; and
A giveaway of 1,000 2013 Vanderbilt Legends posters.
"I'm excited and honored for everyone to come back and be together as a Vanderbilt basketball family," head men's basketball coach Kevin Stallings said. "We are going to have a great time, and I hope that our fans will come and celebrate the event with me and our players, both past and present."
For more information, visit vucommodores.com.