Media Inquiries
Latest Stories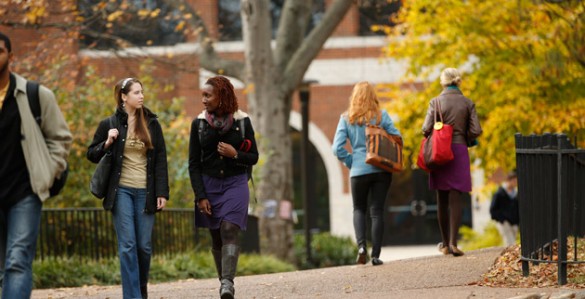 Vanderbilt will soon introduce an important new university compliance training initiative in the area of student privacy and the Federal Education Rights and Privacy Act (FERPA). FERPA is a federal law designed to ensure the security and confidentiality of personally identifiable information contained in student education records. The law applies to all schools that receive federal funds administered by the U.S. Department of Education, which includes Vanderbilt University.
All members of the university community with access to education records share the responsibility of safeguarding student information. Vanderbilt students and their families trust that access to that information is used in appropriate ways.
"Our goal in introducing this new training is to raise awareness across campus," University Registrar Bart Quinet said. "I have found that a good way to think about FERPA is to think about how we would want our own confidential information, or the confidential information of our family members, protected."
To help heighten awareness of Vanderbilt's shared compliance obligations, all faculty and staff with access to student education records will be required to read and electronically sign the Annual Acknowledgement of FERPA Understanding. Access to this document will be delivered by email via the Learning Exchange System. The first iteration of this annual requirement will be sent Aug. 12, 2013. Faculty and staff receiving the FERPA communication must read the document and provide their electronic acknowledgement of this required compliance training.
More information concerning FERPA is available on the Office of the University Registrar website.
If you have questions concerning the new compliance training, please contact University Registrar Bart Quinet at 322-7701.
Contact: Bart Quinet, (615) 322-7701
bart.p.quinet@vanderbilt.edu