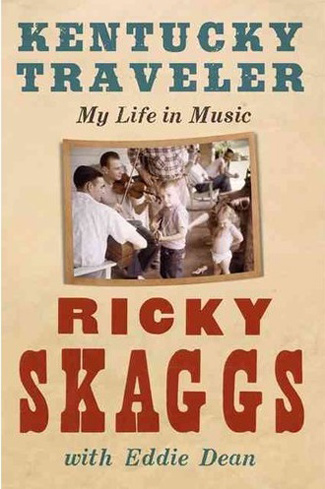 Country music legend Ricky Skaggs will appear at Barnes & Noble at Vanderbilt for an exclusive event previewing his new autobiography, Kentucky Traveler: My Life In Music, on Monday, Aug. 12 – a day before the book is available nationwide.
The event, which begins at 7 p.m., will include a live broadcast on WSM radio, a brief tribute to Skaggs featuring stories by family and friends, a discussion of the book with Skaggs and a meet-and-greet and book signing.
Fans are welcome to begin lining up for the event as early as 8 a.m. Aug. 12. Purchase of Skaggs' book is required for the meet-and-greet portion of the event.
On Saturday, Aug. 17, Stella Parton will be in store at Barnes & Noble for a book signing and discussion of her much-anticipated cookbook State Fairs and Church Bazaars. The event begins at 2 p.m.
A member of one of America's most famous entertainment families, Parton is a multifaceted and consummate entertainer. In addition to touching audiences worldwide through a career spanning music, television, film and theater, she is a regular on cooking shows, has written a number of cookbooks, and is well- known among family and friends for her culinary talents and expertise. Watch for Parton on an upcoming episode of Talk Of The Town with Meryll Rose.
Contact: John Lasiter, (615) 343-2665
john.lasiter@vanderbilt.edu