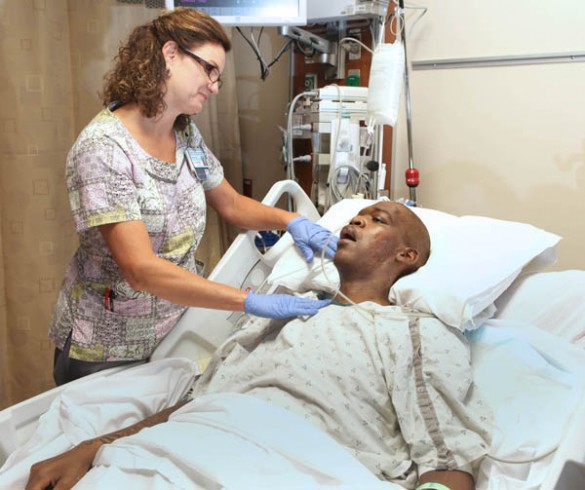 Vanderbilt University School of Nursing's Health Systems Management program is offering a Lean Methodology in Health Care course this fall.
Lean is a quality improvement methodology first developed by Toyota and applied to numerous industries, including health care.
The course is open to graduate students and medical center employees and will focus on the analysis and application of simple Lean principles to improve a process or system. Employees can take the course as special students with instructor permission.
"Lean is a philosophy that believes we can always improve and do so with less waste and more value to our customer. In health care we say we have to 'work smarter,' but Lean technology provides a systematic approach and framework to identify problem areas and develop solutions," said Terri Crutcher, assistant dean for Clinical and Community Partnerships.
Lean methodology has been used effectively in manufacturing and service companies throughout the world. In health care, it has been shown to improve the workplace environment to reduce turnover, lower costs and improve health outcomes of patients. Its team approach often enhances communication and collaboration across disciplines and leads to workplace innovation.
"Lean is not complex or difficult to learn, and it is not an end state or a set of isolated practices," said Susie Leming-Lee, assistant professor in the Health Systems Management program, who is co-teaching the course with Crutcher. "[lquote]In health care, we often have a high variation in practice that contributes to inefficient and ineffective delivery of care. The Lean approach can help standardize practices and all along the way make sure the patient receives the care they want when they want it, with minimum waste."[/lquote]
The two-credit-hour course, an elective in the Doctor of Nursing Practice curriculum, starts Aug. 26 with a curriculum that includes a history of the Toyota production system; how to identify the eight types of waste in health care; how to implement 5S, A3 concepts; data collection; how to design a value stream map of a current state; and future state process.
Contact: Susie Leming-Lee
susie.leming-lee@vanderbilt.edu
Terri Crutcher
terri.crutcher@vanderbilt.edu