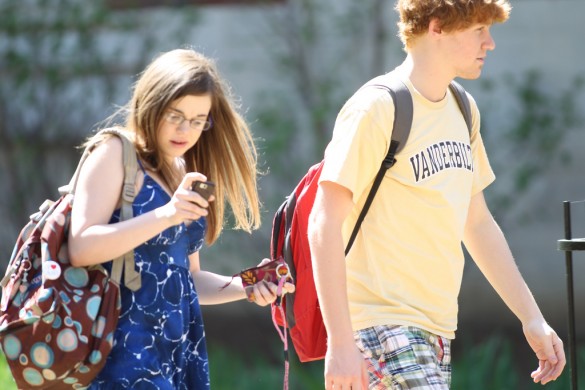 All areas of the central Vanderbilt campus now have WiFi coverage, thanks to a recently completed project by the Vanderbilt Division of Information Technology. Wireless coverage was expanded in direct response to a student survey conducted in the 2012-2013 academic year about information technology issues.
The areas targeted for improvements were based on the survey responses as well as on wireless projects that were already in the planning stage.  WiFi was improved in 48 different locations, with 854 WiFi access points being added or upgraded. The improvements also involved the installation of new hardware that centrally controls the wireless infrastructure.
The upgrades increased the network bandwidth, which improves performance, increases coverage areas and gives users the ability to roam between locations while remaining connected to the network.
Work continues to expand WiFi coverage at the medical center.