The American Judicature Society and Vanderbilt Law School announce an affiliation agreement that will result in joint educational programming, publications and new research. In addition, AJS will relocate from Des Moines, Iowa, to the Vanderbilt campus in Nashville.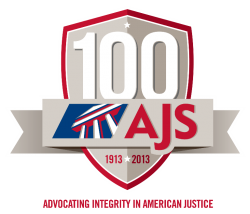 "We are delighted to affiliate with Vanderbilt Law School, one of our nation's leading teaching and research institutions," said Dennis Courtland Hayes, AJS president. "As a national organization committed to nonpartisan research and programming to improve the courts, the work of AJS will benefit tremendously from a collaborative relationship with top scholars, law students and alumni associated with Vanderbilt Law School."
The affiliation agreement is effective July 1.
"For Vanderbilt Law School, this represents a unique opportunity to strengthen ties to the bench and bar, conduct academic programming in areas of mutual interest, create new educational and professional opportunities for students, facilitate faculty research, and enhance the reach and reputation of the law school's Cecil D. Branstetter Litigation and Dispute Resolution Program and our Criminal Justice Program," said Chris Guthrie, dean of Vanderbilt Law School and John Wade-Kent Syverud Professor of Law.
During the late summer and early fall, AJS will relocate its headquarters from Des Moines to the Vanderbilt campus. AJS will retain its identity as an independent, nonprofit, membership-based organization, with expanded opportunities for joint endeavors with Vanderbilt Law School.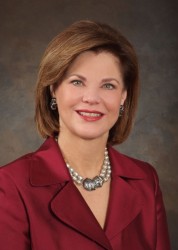 "Vanderbilt Law School faculty produce excellent scholarship in the areas of judicial decision-making and judicial administration that will complement the society's work on judicial selection and independence, judicial ethics and the American jury system," said Judge Martha Hill Jamison, president-elect of AJS. "This affiliation with Vanderbilt Law School will strengthen the society's research capacity and produce many exciting opportunities for collaborative programming."
A national search for a new executive director of AJS is underway; more information on this position is available on the AJS website.