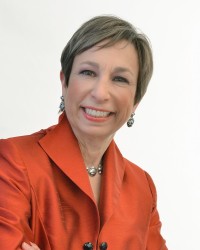 The end of the state Judicial Nominating Commission will not cause any hitches in the nomination of judges in Tennessee including a replacement for retiring Supreme Court Justice Janice Holder, said a Vanderbilt Law School professor.
The state legislature is shutting down the commission June 30, and voters will not vote on the amendment outlining the new procedure to pick judges until next year.
Holder plans to retire Aug. 31, 2014. The Judicial Nominating Commission has been involved in presenting nominees to the governor for Supreme Court and appeals court vacancies.
"In my view, Tennessee law has been amended over the years to permit for the selection of appellate judges and interim trial judges to continue uninterrupted and with only minor changes from the status quo when the commission expires," writes Brian T. Fitzpatrick, professor of law at Vanderbilt Law School, in a paper for The Federalist Society for Law and Public Policy Studies, Sunsetting the Tennessee Judicial Nominating Commission: What Now?
[rquote]"I do not believe there is much reason to worry about disruption to the provision of justice in Tennessee."[/rquote]
In 2009, the law was amended to permit the governor to appoint any qualified lawyer he chooses if he does not receive a list from the commission. It has been argued that the law prevents the governor from making appointments without the commission because he cannot first give "written notice" of a vacancy to the commission, but Fitzpatrick thinks that's an overly strict reading of the law.
"Even devoted textualists favor interpreting statutes so as not to render them ineffective," Fitzpatrick said.
If voters approve the constitutional amendment outlining the proposed new system for selecting state Supreme Court and appeals court judges during elections next year, then the governor will select judges, who will be subject to confirmation by the state legislature.
"This is a welcome change," Fitzpatrick said. "The governor and legislature are elected by and accountable to all of the people of the state; if they pick judges who are outside the mainstream, the public will know whom to call."