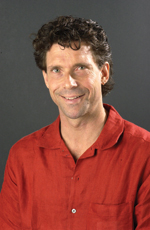 Robert Barsky, professor of French and comparative literature and director of the W.T. Bandy Center at Vanderbilt, will co-host the international conference "Shifting Attitudes: Radical Upheaval and its Legacies" at the Institute for Advanced Study in Toulouse, France, on June 28.
The daylong conference will explore changing attitudes from an array of perspectives in relation to the 2008 global financial crisis. Ed Rubin, University Professor of Law and Political Science and former dean of Vanderbilt Law School, also will be a featured speaker.
Barsky is currently a visiting professor for 2012-13 at the IAST. Paul Seabright, the institute's director, is co-organizer of Friday's conference.
For more information, view the conference program.
Contact: Robert Barsky
robert.barsky@vanderbilt.edu