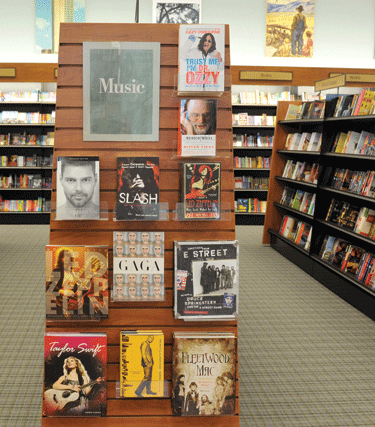 Barnes & Noble at Vanderbilt will welcome Faye Porter for an up-close-and-personal look at her cookbook, At My Grandmother's Table, at 2 p.m. Saturday, July 13. Porter's charming collection of recipes is a runaway hit, selling thousands of copies and even landing her on QVC. The event will take place on the main level of the bookstore, located at 2501 West End Ave.
Barnes & Noble will welcome platinum recording artist Jeff Slaughter for a performance, discussion and book signing from 6 to 8 p.m. July 13. During his career, Slaughter has toured throughout the United States, Europe, Australia, Central America, Canada, Asia and Africa. He's also been involved in the country music arena, touring with artists such as Faith Hill, Kenny Rogers, Loretta Lynn, Conway Twitty and Suzy Boggus. The event will take place on the main level.
Former Nashville Predators coach Brent Peterson will be on hand from 2 to 4 p.m. Saturday, July 20, for an exclusive discussion and book signing. After leading Portland to the Memorial Cup Championship in 1998, Peterson left to pursue his dream of coaching in the NHL, eventually being promoted to head coach of the Nashville Predators. Soon after, Peterson was diagnosed with Parkinson's disease, a degenerative neurological disorder for which there is no known cure. He will share his inspiring story in an exclusive appearance on the Barnes & Noble main level.
Barnes & Noble at Vanderbilt offers free parking for all customers in the 2525 Garage, located directly behind the store.
Contact: John Lasiter, (615) 414-4870
john.lasiter@vanderbilt.edu