Enterprise CarShare offers new transportation option on campus
Jun. 11, 2013, 2:48 PM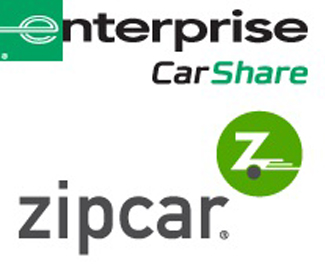 Using alternative transportation to get to work—such as MTA buses, the Music City Star, carpools or vanpools—helps the environment and saves you money, but it may leave you without a mode of transportation to attend a meeting, run a quick errand or grab a bite to eat during the work day.
In addition to Vanderbilt's Zipcar program, the Office of Traffic and Parking is now partnering with Enterprise CarShare, formerly WeCar, to offer even more car sharing services to Vanderbilt faculty, staff and students.
In order to provide more choices, Enterprise CarShare and Zipcar have 10 vehicles on campus, including two hybrid vehicles. Cars are located in lots 113B, 96, 84, 27, 15, 5A and 1A, with hybrids located in lots 27 and 113. Detailed instructions for renting a car can be found on the Traffic and Parking website.
Consider enrolling in both programs to take advantage of the increasing alternative transportation and car sharing opportunities on campus. By taking mass transit and alternative transportation to work, you personally can eliminate the emission of 42 pounds of greenhouse gases each day.
For more information on alternative transportation options at the university and Vanderbilt University Medical Center, visit SustainVU.
Contact: Tiffany Renfro, (615) 322-9022
tiffany.m.renfro@vanderbilt.edu