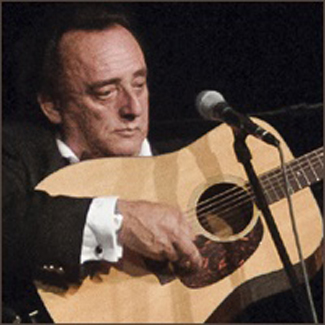 Harold Ford's striking similarity to Johnny Cash in appearance, vocals and phrasing elevates him to a class of his own.
Ford, Laura Lucy as June Carter Cash and The Cash Band will present "The Spirit of Johnny Cash" at 8 p.m. Friday, June 28, at the Tennessee Performing Arts Center.
Vanderbilt faculty and staff may receive a discount on tickets by going to www.tpac.org/corporatesaver and using the password "vanderbilt."
The intimate evening will pay homage to "the man in black."  From the early days of "Cry, Cry, Cry" to the final years of "Ain't No Grave," the broad spectrum of Cash's hits is presented with integrity.
Digging deeper into his vast repertoire of songs, you'll also hear some of the hidden treasures that echo Cash's beliefs and what he stood for.
As the night unfolds, The Highwaymen, Carter family songs and Statler Brothers harmonies are revived for this amazing performance.
Lucy's playful nature embodies her portrayal of June Carter, as the endearing duets of Johnny and June come alive onstage.
The Cash Band, a standout team of four musicians/vocalists, re-creates Cash's timeless signature sound.
For more information, visit www.TheSpiritofJohnnyCash.com.
Contact: Chandra Allison, (615) 322-6511
chandra.allison@vanderbilt.edu