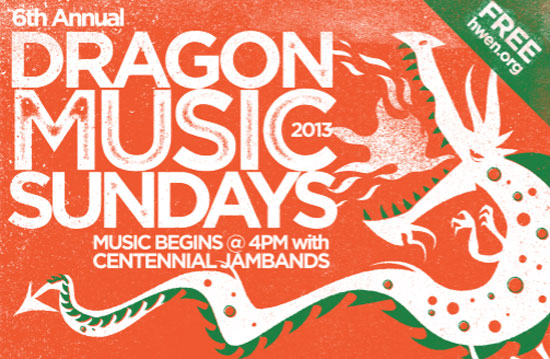 Vanderbilt is a sponsor of the sixth annual Dragon Music Sundays, a series of free concerts held each Sunday from May 19 to June 23 at Dragon Park (Fannie Mae Dees Park) in Nashville.
The music begins at 4 p.m. with Centennial Jambands, followed by the headlining act.
May 19 – David Olney and The Aristocrats
May 26 – Bob Delevante
June 2 – William Tyler
June 9 – Andy T. and Nick Nixon
June 16 – Webb Wilder
June 23 – Kim Richey
Dragon Music Sundays is presented by the Hillsboro-West End Neighborhood Association. For more information, visit hwen.org.