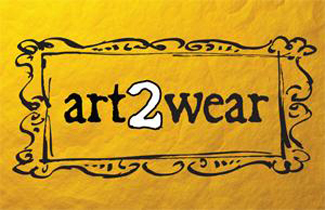 Art2wear, an exposition of wearable art in the form of clothing, jewelry and accessories, will hold a preview gala from 5 to 9:30 p.m. Friday, May 24, in the Vanderbilt Student Life Center's Commodore Ballroom, located at 310 25th Ave. S. Guests at the preview will enjoy hors d'oeuvres, cocktails, strolling musicians and the first chance to see and buy works of wearable art.
Art2wear's grand showcase is scheduled from 10 a.m. to 6 p.m. Saturday, May 25, and 11 a.m. to 5 p.m. Sunday, May 26. In addition to the opportunity to purchase wearable art items, the showcase will include surprise treats and the chance to win door prizes.
Tickets for the preview gala May 24 are $30 in advance (purchase online) and $35 at the door. Tickets for the grand showcase May 25 and 26 are $10 in advance and at the door. Proceeds from ticket sales for the Nashville show will benefit Vanderbilt's Sarratt Art Studios' summer programs for children.
Parking for the event will be available in the 25th Avenue Garage at the corner of 25th Avenue South and Highland Avenue as well as metered spaces.
Nashville-area artists participating in art2wear include: Annie Turbin (fiber), Lisa Mergen (fiber), Susan Moody (jewelry), Nancie Roark (jewelry), Yarra Yemin (jewelry), Linda McLaughlin (jewelry)  and Linda Hobdy (jewelry).
ArtWorks Foundation, the producer of the event, is a nonprofit organization dedicated to encouraging public awareness of the importance of a vibrant and active arts community and to promoting interest in collecting fine-art crafts by artists in the Southeast through exhibitions and education programs.
For more information, visit the art2wear website.
Contact: David Heustess, (615) 343-0491