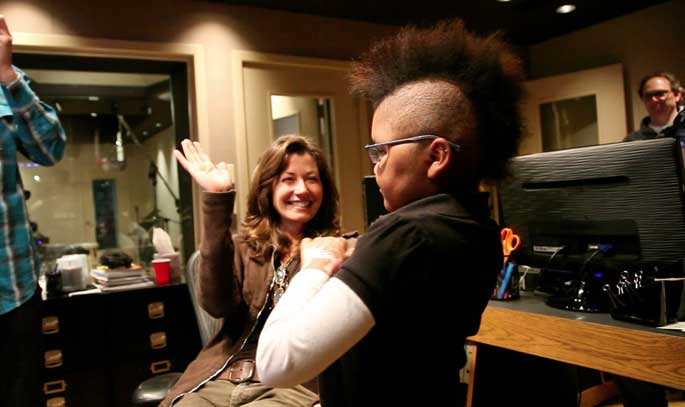 "Everybody Has a Story," a compilation of songs written in music therapy sessions at Monroe Carell Jr. Children's Hospital and recorded by some of Nashville's top recording artists goes on sale Tuesday, May 14. It will be available through Amazon, Barnes and Noble, FYE, iTunes and Walmart  as well as at the children's hospital in the Friends Shop.
The children's hospital is celebrating release week by offering a free download of one of the songs, "Help Me," written by Amy Overton and music therapist Jenny Plume, and recorded by bluegrass singer-songwriter and musician Alison Krauss.
The download is available May 13-20 to anyone who subscribes to Wishing Well, the Children's Hospital's blog.
In addition to Krauss, artists who contributed to the CD include Kix Brooks, Melinda Doolittle, the Fisk Jubilee Singers, Vince Gill, Amy Grant, Faith Hill, Maura O'Connell, Johnny Reid, SHEL and Phil Vassar.
The songs were written over the past six years, each the result of a clinical music therapy session involving a patient and Plume. Other writers were Austin Bagby, Ethan Carpenter, Courtney Gaoette, Erica Kilburn, Gigi Pasley and Christopher Weber.
Contact: Cynthia Manley, (615) 936-3171
cynthia.manley@vanderbilt.edu