Vanderbilt for Life
by May. 7, 2013, 11:51 AM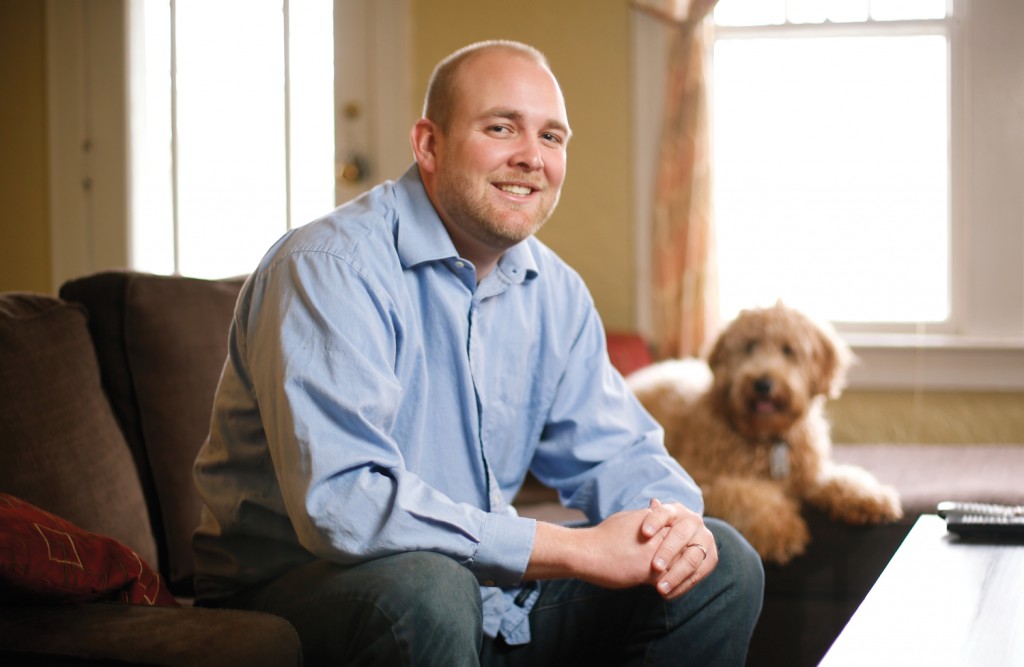 Opening Dores to New Career Opportunities
Sean Davidson, BS'10, was planning for a career in investment banking. A meeting with alumnus Andrew Grobmyer, BS'91, at an Opening Dores dinner changed all that, and today Davidson is working as a health care consultant with Huron Consulting.
Opening Dores is a student–alumni program managed by the Vanderbilt Alumni Association. The goal is to bring students and alumni together over a casual, informative meal. The meetings have a career theme such as human resources or, as in Davidson's case, health care.
"I sat next to Andrew Grobmyer, and he started telling me about his job," Davidson says. "I became more and more interested in what he had to say, and by the end of the dinner I had his card."
The meal led to an interview, which led to the job, and is just one of many success stories from Opening Dores. As it turns out, the alumni are just as eager as the students to talk.
"Alumni understand the Vanderbilt experience, and that's very helpful in the career process," Grobmyer says. "Vanderbilt had a positive impact on my career, and I think it's important to give back."
When it comes to job hunting, the old adage often rings true: It's not what you know, but who you know, that can help get your foot in the door.
"Sometimes cold-calling can get you places, but it's lots more effective to sit down face-to-face and share a meal with someone who actually has the ability to hire you," Davidson says. "At the end of the day, Vanderbilt graduates want to see other Vanderbilt graduates succeed."
Nashville alumni interested in participating in Opening Dores should email Lauren Obersteadt or call (615) 322-2042.
………………………………………………………………………………………………………………………………….

Alumni Association Creates New Awards
Since 1996 the Vanderbilt Alumni Association has recognized the university's most outstanding alumni with the Distinguished Alumni Award. Recently, the association's board introduced two new ways to recognize deserving graduates: the Alumni Volunteer Award and the Young Alumni Professional Achievement Award. Nominations for all three awards are now being accepted by the board.
"Our goal is to preserve the distinction of the Distinguished Alumni Award, but still recognize the diverse accomplishments of Vanderbilt alumni," says Thomas Conner, BA'88, chair of the awards committee.
The Distinguished Alumni Award recognizes an alumnus or alumna whose accomplishments and contributions have had a broad impact and positive effect on mankind. Recipients are celebrated for going beyond their successful vocation to bring benefit to the universal community.
The Alumni Volunteer Award is presented annually to an alumnus or alumna. Nominees should have demonstrated a significant pattern of volunteer service to Vanderbilt that has positively represented the university and its mission. They also should be actively engaged in volunteer work on behalf of the university.
The Young Alumni Professional Achievement Award is presented to an alumnus or alumna who is age 40 or younger at the time of nomination. Nominees should have a significant record of career achievement and a promise for future professional success. They also should have a record of acknowledgment by their peers for outstanding work in their chosen fields of endeavor.
Vanderbilt alumni, faculty and staff are encouraged to nominate alumni for all three awards by the June 1 deadline.