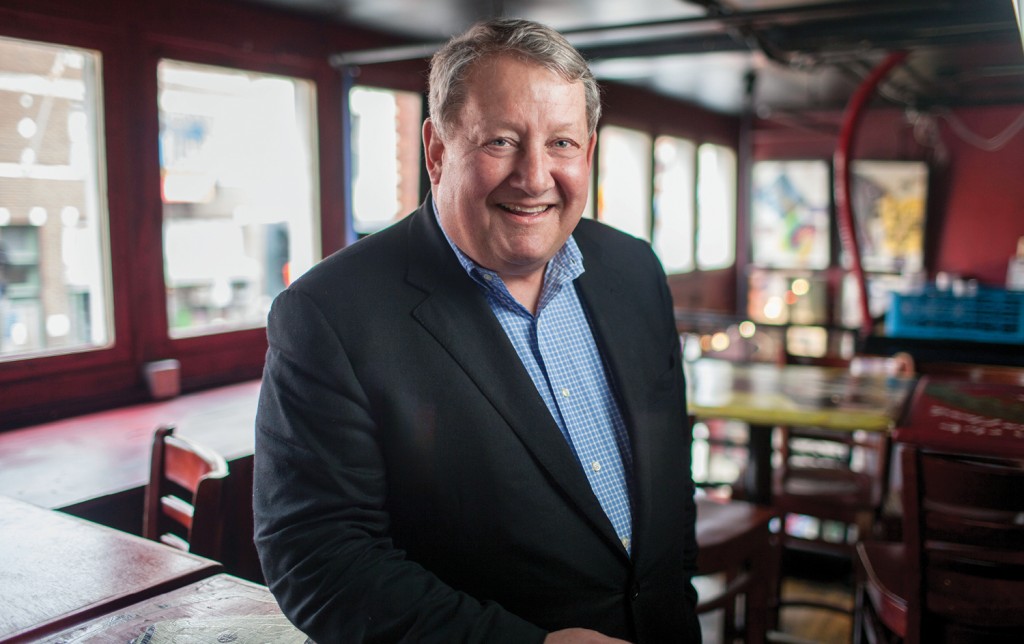 Thirty years ago John Elkington stood near the Mississippi River and looked east down historic Beale Street. The legendary jazz district, where blues pioneers W.C. Handy, Muddy Waters and B.B. King once played uniquely American music, resembled a war zone. The iconic area had become a wasteland of abandoned and boarded-up buildings where trash littered otherwise empty streets full of sand.
Today, thanks largely to Elkington, Beale Street has been transformed into Memphis' premier entertainment district and a top tourist destination, with 4.2 million visitors annually.
It wasn't easy. The public–private project, which was hampered by politics, racism and legal problems, nearly cost him his entire business. "I didn't realize how complicated it would be," Elkington says. "I was 30 years old and thought I could do anything. I had so much money invested in Beale Street that, if I had failed, I never could have gotten back to where I was."
"Pioneers always get bloodied," Memphis Mayor A C Wharton Jr. has said of Elkington. "He went in when others would not, and the community owes him a debt of gratitude."
More than a century ago, jazz and blues musicians migrated from the cotton fields of the Mississippi River Delta to play music on Beale Street in an environment of Prohibition, racial segregation and vice. Eventually alcohol was legalized, segregation ended, and Beale fell on hard times. For 20 years the street stood empty of people and businesses.
Elkington had three goals for Beale's restoration: Preserve the music, bring commerce back, and keep a diversity of owners and patrons. Today African Americans own about one-third of the numerous shops, restaurants and clubs that are preserving a musical tradition that includes Elvis, Otis Redding and Jerry Lee Lewis.
A psychology major who played linebacker for the Commodores, Elkington says Vanderbilt instilled in him a desire to give back to the community. After graduation he studied law at the University of Memphis and worked as an attorney before beginning a career in home building and development in 1974.
Today the native Memphian and his wife, Valerie, live in the city's suburb of Germantown. He has received numerous accolades, including being named by Memphis magazine as one of the city's 35 movers and shakers of the past 35 years. As chairman and CEO of Elkington Real Estate Group, he is currently involved in the renovation of the St. Louis art district and restoration projects in several Southern states. His aim is "to preserve the richness of our music, history and Southern culture."
The father of three sons is proud of the legacy Beale Street's success represents. "It was difficult, but worth it," he says. "We concentrated on bringing blacks and whites together in a social situation, and it worked. I'm very proud of that."
—JOANNE LAMPHERE BECKHAM
Learn more about Beale Street.