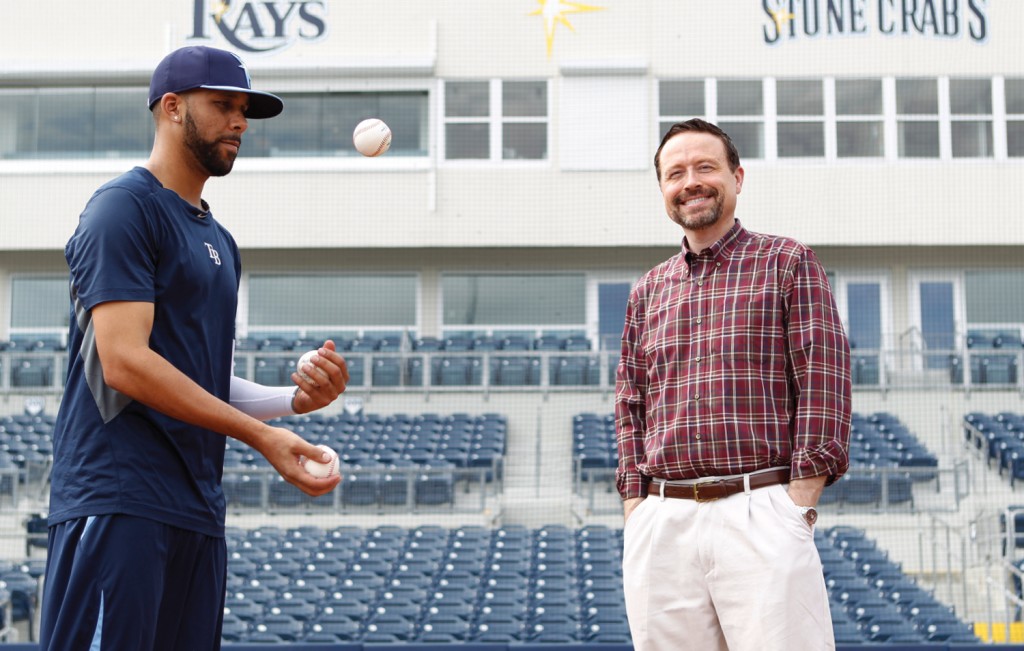 On New Year's Eve, as Congress was busy negotiating a deal to avert the fiscal cliff, baseball agent Bo McKinnis was involved in an urgent negotiation of his own. In fact, McKinnis was racing against the clock to beat the fiscal cliff just like Congress. At stake were hundreds of thousands of dollars in tax savings for his client David Price, '09, former Vanderbilt pitcher and current Tampa Bay Rays ace.
Price, who had just won the 2012 American League Cy Young Award, was in his second year of salary arbitration with the Rays. His stock was soaring, but McKinnis knew there was risk in asking for too much, particularly as the talks stretched closer to a Jan. 18 deadline.
"In salary arbitration, if the two parties can't reach an agreement, it's up to a panel of arbitrators to choose one side or the other," says McKinnis, an Owen alumnus who runs McKinnis Sports Management in Nashville. "The risky part is that we have to submit our numbers blindly, so we could end up being millions of dollars apart and not know it."
The two sides eventually struck a deal in the waning hours of 2012. Price received a one-year contract worth a little more than $10 million, of which $5 million was paid on Dec. 31 under the lower tax rate. It was the largest one-year contract ever given to a player in his second year of salary arbitration, exceeding the previous record by $3 million.
Price's deal made headlines for both its size and the clever way it was structured, but the details give only a glimpse of what goes into being an agent. Besides negotiating salaries, McKinnis serves as adviser, advocate, confidant and even part-time accountant for 25 players, including R.A. Dickey, the 2012 National League Cy Young Award winner. All told, McKinnis has helped further the careers of nearly 100 major league players, of whom 20 were first-round draft picks.
While many of these players have been standouts, Price is arguably in a class by himself. If his career continues on its current trajectory, he could very well become one of the best pitchers in the history of the game. McKinnis recognized this potential while scouting the left-hander at Vanderbilt years ago.
"When David was just a freshman, I would say to people, 'You need to go watch this guy pitch. We're never going to see anyone like him again. Not just at Vanderbilt, but anywhere,'" he says.
Price's success, McKinnis argues, is more a reflection of who he is off the mound than on it. "David's a better person than he is a baseball player," he says. "He wants to be the best at everything he does. He's so driven and focused—and yet he keeps it all in perspective. That's the beauty of David."
One might argue that's the beauty of McKinnis, too. It's not the headline-grabbing negotiations that motivate him to succeed as an agent. Rather it's the personal relationships he builds along the way. Whether the stakes are big or small, he believes in going to bat for his players all the same.
—SETH ROBERTSON
---
Read a Fox Sports story about the negotiation of Price's contract.
---