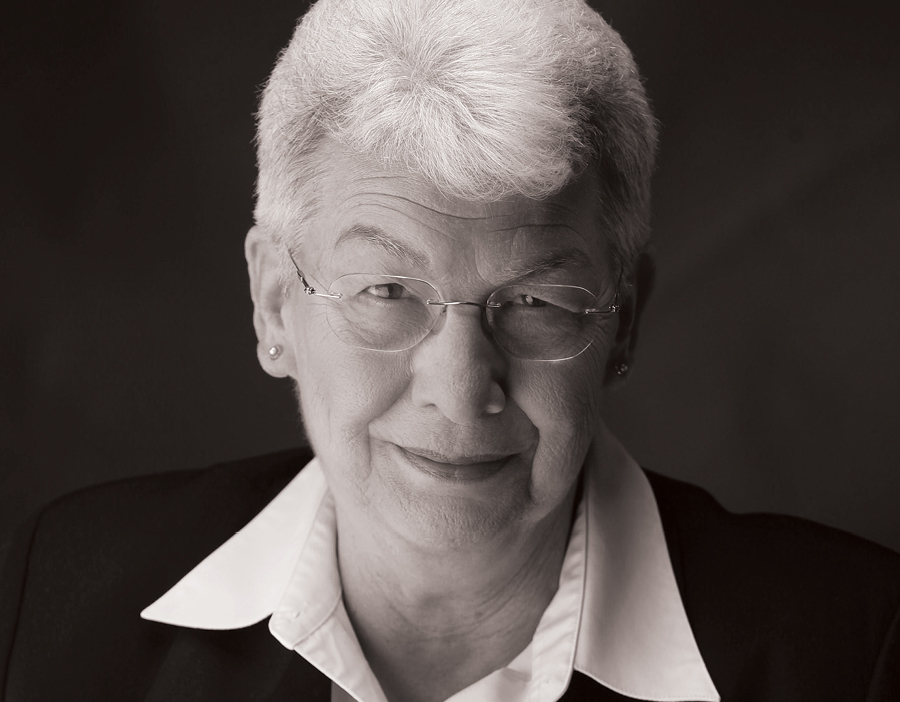 Few faculty lives intersect with as many Vanderbilt students as that of Fräncille Bergquist, associate professor of Spanish and associate dean of the College of Arts and Science. Bergquist, who helped establish McTyeire International House, retires this spring after 36 years at Vanderbilt.
You've taught Spanish for many years. Did you have any inkling when you began your career that knowledge of the Spanish language would become so important?
My career was partly a matter of happen-stance. My dad worked for an oil company, so I grew up all over the place—Oklahoma, Montana, Louisiana, Mississippi, Arkansas. We were living in Louisiana when I was ready to start college, so I enrolled at LSU. I'd had just one semester of Spanish as an undergraduate but I loved it. After my freshman year my dad was sent to Italy. At that time, back in the early '60s, there weren't nearly as many study-abroad programs. But Spain offered programs specifically for foreign students, and there was one in Barcelona. I took courses in language, history and geography for two years and came out with a certificate that got me just 12 hours of college credit when I got back to the U.S. I majored in Spanish at Texas Tech and earned my master's [and, later, Ph.D.] there. Then I decided I needed to go back to Spain. My parents, bless their hearts, gave me a one-way ticket with an open return. I taught English for a year in Barcelona.
And yet you've spent much of your career in administration, not teaching.
I had been at Vanderbilt for six years and had a pretty good reputation as a teacher when I became associate dean of academic affairs in 1983. I had also done advising, working with Associate Dean Jack Venable. We had just gone to the new core curriculum, which I had been involved with, and I had a great mentor in Ruth Grace Zibart [MA'42], who was then associate dean of the College of Arts and Science and one of only a handful of women on faculty at the time. I really couldn't lose with all these people here to guide me.
People ask, Why did you go from being a professor, which you loved, to doing this? In fact, I'm still teaching—I'm just doing it one-on-one rather than in the classroom. When I'm out on campus, I'll see students passing by and they'll say, 'Hey, I have a question.' I eat most days in Rand and students say, 'I know you're at lunch, I don't want to disturb you, but may I ask a question?' It's fun to see them in their little groups talking. People always say the students have changed over 35 years. Yes, but they're still 18. That never changes.
Shortly before becoming associate dean for academic affairs, you were denied tenure and left Vanderbilt for a brief period of time. What was that like?
When I came to Vanderbilt, I believe only four tenured women were on the faculty. I remember talking to my mother when I found out I hadn't gotten tenure. She said, 'Honey, it's not you, it's them. You know what you've done and what you're worthy of.' And here I am, more than 30 years later.
Since that time the strides for women at Vanderbilt have been extraordinary. I think the percentage of women faculty at Vanderbilt is now 27 percent. The College of Arts and Science and Peabody both have women deans, and the Divinity School soon will. It used to be that only men needed apply as department chairs. Now in Arts and Science alone, we have women leading French, classics, communications studies and history. Sounds good to me.
How has a tight job market affected your work as an academic adviser?
Students now are very specific and particular as to what they think they need in order to be successful. Increasingly they try to create interdisciplinary majors in an effort to gain a leg up.
Personally, I don't think that's necessarily the way to go. As I tell them: Be well-educated regardless of what your major is. Businesses want people who can think, who can be trained, who can follow direction, who can work independently, who can work in a group, who can read critically. Those are all skills students gain and perfect. Yes, it may be hard for an English major or a philosophy major to get that first step in, but once they do, they soar. They have the ability to make the kinds of transitions they'll have to make for the rest of their lives. They'll be able to move from career X to career Y. Statistics show that students are going to change careers—not just jobs, but careers—an average of six or seven times. They're going to have to retool.
What's your biggest hope for Vanderbilt?
I would like to see Vanderbilt take pride in what it does and not try to be like everybody else. That's not to say we shouldn't look at peer institutions and what we could do better. But we need to tout what we do well and let others try to emulate us. There are a number of things we do extraordinarily well. We care for students, for one. All the units on campus work together closely to make sure we're helping students do what they came here to do.
What are your plans now that you're retiring?
I have no idea! I don't have a trip around the world planned. I'm not worried about having something to do. Oh, I'll miss this a great deal. Even though I'm not an alum, I've spent more than half my life here. It gets in your blood, under your skin. Teaching my last semester was bittersweet.
I usually get here first thing every morning, and when I unlock the door, I have to bend down. Now I'm going to have to get used to not having to bend down to unlock the door. That may need to be my first exercise of the day.
Read comments about Fräncille Bergquist from former students and add your own recollections.