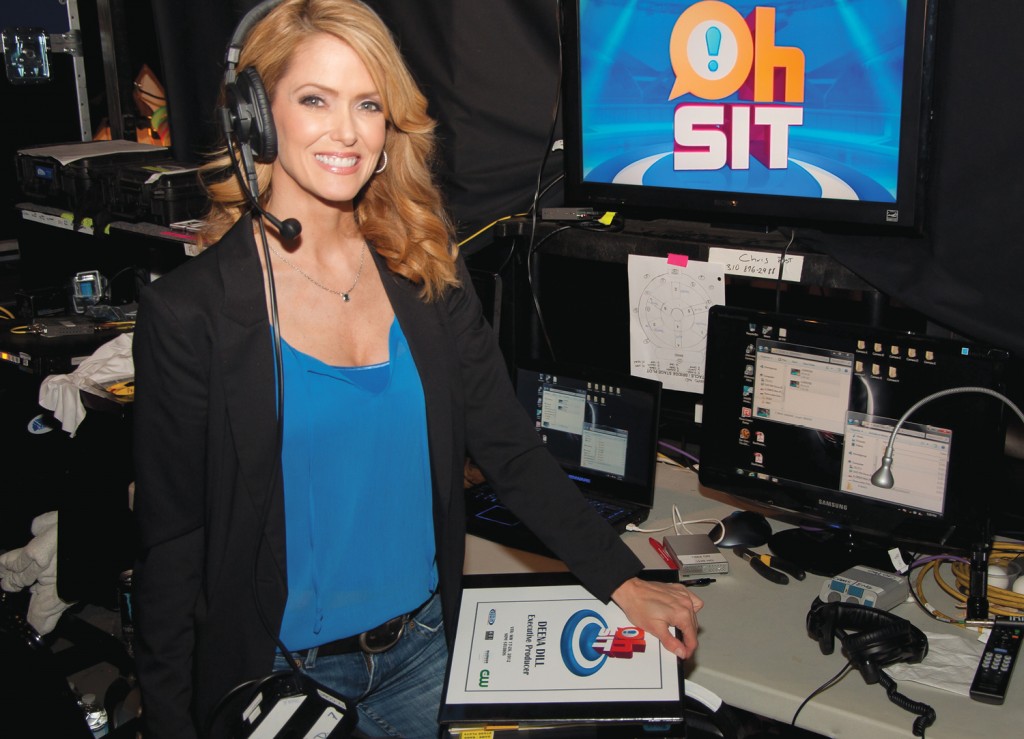 Deena Dill is probably one in a million—a busy actress and producer who'd rather work light-hearted sitcoms and game shows than become the next Meryl Streep.
"Game shows are certainly not a niche most people in the industry gravitate toward, but it's what I like," she says. "I don't know if that's smart, but I came to Los Angeles hoping to both act in and create family-friendly shows."
Dill's biggest producing success to date is with the game show Oh Sit!—a modern, daredevil version of musical chairs. The show, which appears on the CW network, began airing its second season in April and has appeared in China, New Zealand and Canada.
On the acting side, she has recurring roles on Suburgatory and iCarly and a long list of guest appearances. It makes for a busy life in which no two days are ever the same, but she appreciates the variety.
"As a producer, I finish one task and then a dozen more pop up that have to be resolved," she says. "When I'm acting, they give me the lines, I hit my mark, and when I finish the scene, I go over to craft services and have a brownie."
—CINDY THOMSEN