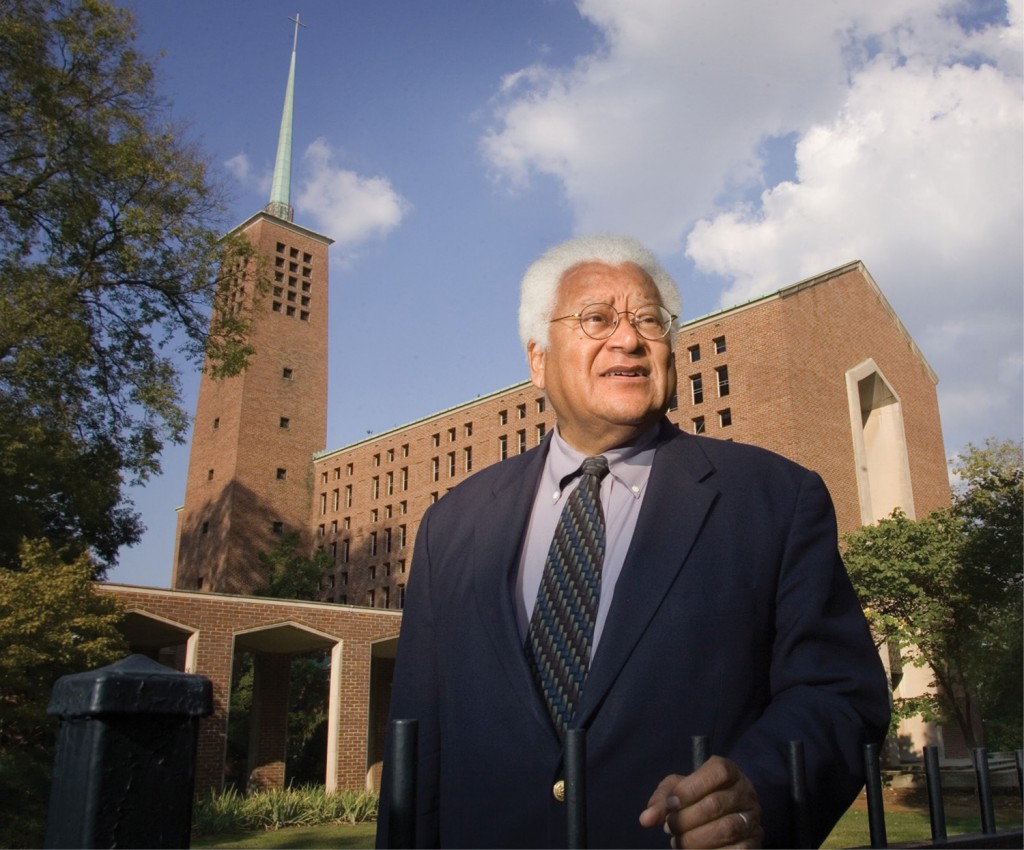 The Rev. James M. Lawson Jr. has donated a significant portion of his papers to Vanderbilt Libraries' Special Collections. Lawson joins several other important civil rights figures who have donated or committed historic papers to Vanderbilt.
"Despite certain events of the 1960s, Vanderbilt's vision and I have never broken step," says Lawson. "In the light of the 'Great Movement' that happened in Nashville, I hope Vanderbilt will become a major center for the study of the nonviolent direct action campaigns of 1953–1980 and the moral and social earthquake those campaigns caused."
Described by the Rev. Martin Luther King Jr. as "the leading nonviolence theorist in the world," Lawson studied the Gandhian movement in India as a young man. He applied as a transfer student from Oberlin to Vanderbilt Divinity School in 1958 and helped organize sit-ins of segregated lunch counters in downtown Nashville. In 1960 the executive committee of the Vanderbilt Board of Trust voted to expel Lawson, a move that generated national headlines and prompted some faculty members to resign in protest. A compromise was worked out to allow Lawson to complete his degree, but he chose to transfer to Boston University.
Lawson later served as director of nonviolent education for the Southern Christian Leadership Conference and participated in numerous other civil rights efforts. He lives in Los Angeles.
Named a Vanderbilt Distinguished Alumnus in 2005, he taught on campus from 2006 to 2009 as a distinguished visiting professor. The James M. Lawson Jr. Chair at Vanderbilt was established in his honor in 2007. Lawson received Vanderbilt Divinity School's first Distinguished Alumnus Award in 1996. In 2002 he was recipient of the Walter R. Murray Jr. Distinguished Alumnus Award by the Association of Vanderbilt Black Alumni.
During Lawson's recent visiting professorship, he was among original Freedom Riders who retraced with Vanderbilt students, faculty and staff the 1961 Freedom Rides to Montgomery and Birmingham, Ala. Watch a video about the trip.
Watch a powerful Vanderbilt video about Lawson's fight for civil rights in 1960s Nashville and his return to the university.