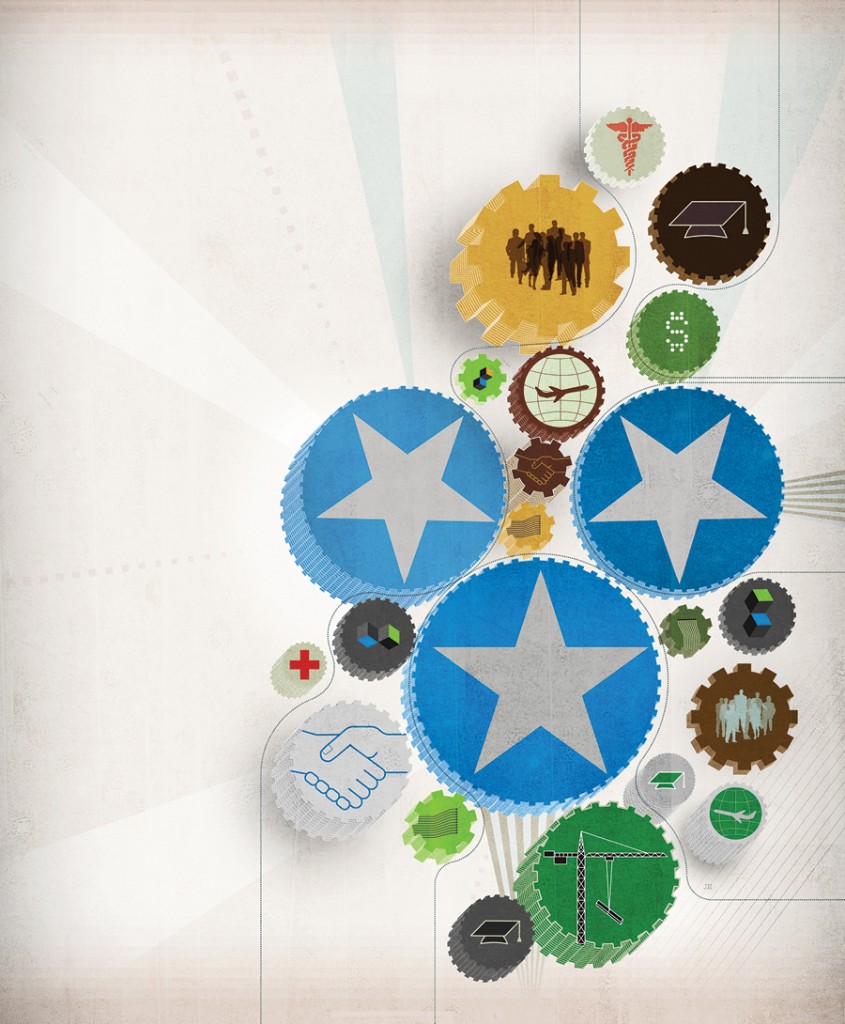 Tennessee reaps enormous benefits from Vanderbilt's presence in the state, according to a report that measures economic activity for the fiscal year ending June 30, 2012.
Analysis prepared by Austin, Texas-based TXP Inc. reports that Vanderbilt, the second-largest private employer based in the state, generated an economic impact of $8.6 billion for the fiscal year. Also of note:
Economic activity supported 58,000 total jobs with wages and benefits in excess of $3.4 billion. That included Vanderbilt's 25,000 full- and part-time staff and faculty.
Vanderbilt spent $86.6 million on construction, building and leasehold improvements. These expenditures supported hundreds of local jobs in construction and building maintenance.
Vanderbilt-related activity attracted 700,000 visitors to campus, including patients, parents and athletic enthusiasts, creating jobs and wages for businesses and vendors in the community.
Tennessee tax revenue generated by Vanderbilt and related activities drove an estimated $221.6 million into state coffers.
"The overall economic and societal impact of Vanderbilt University is truly staggering. The depth of their impact saturates not only Middle Tennessee and Tennessee's rural communities, but indeed regions throughout the state," notes Catherine Glover, president of the Tennessee Chamber of Commerce and Industry. "These areas of impact are diverse, ranging from health care to education and true workforce and economic development."
Read more about Vanderbilt's impact on Tennessee's economy.