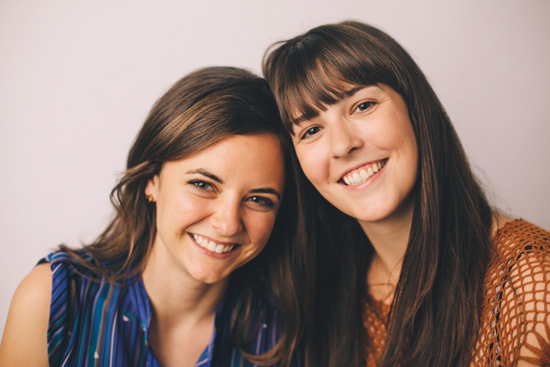 Mara Truslow and Elin Bunch are from different parts of the country—Boise, Idaho, and Signal Mountain, Tenn., respectively—but share a passion for using creative writing to inspire students. Nashville's Martha O'Bryan Center, which serves to empower children, youth and adults living in poverty, seemed the perfect place to test their theory that the writing process can be transformative.
During a six-week program last summer, the duo, both Ingram Scholars and students at Vanderbilt's Peabody College of education and human development, worked with 100 students in kindergarten through ninth grade. Along with other duties, they taught a creative writing curriculum Truslow had researched and created called The Edit, which consists of six modules for "exposing the story of you."
"In one exercise, the participants were asked to write a story from the perspective of a bird cage whose inhabitant had died," Truslow explained. "That turned into a discussion of 'What are the bird cages of your life? What are the things that are holding you back?'
"So many of the writing exercises turned into these amazing conversations about the struggles they had in their lives," she said. "The writing helped them talk about it in a way they never had before."
Bunch oversaw the tracking and analysis of the curriculum's effectiveness, which she believes will be valuable in further illustrating the power and necessity of the arts in schools.
"With the students, particularly those in the upper grades, you could see their confidence grow and that they came out of it believing they had something to offer," Bunch said. "[rquote]The creative writing process was a positive outlet for expression, and the students left feeling empowered that this was a skill they could use forever."[/rquote] Ann Neely, associate professor of the practice of teaching and learning, helped with the data analysis and along with Truslow and Bunch has presented the study results to audiences at Harvard University and a gathering of the International Reading Association in San Antonio.
After graduation, both women will work for Teach for America—Truslow in Nashville, Bunch in Chicago. Truslow plans to get a Ph.D. and pursue education policy. Bunch is taking a wait-and-see approach.
"I'm going to use the next two years to figure out my next step," she said. "My passion is working with youth and cultivating a spirit of self-worth. I may go into social work, I may stay in the classroom, or I may be back at Peabody."