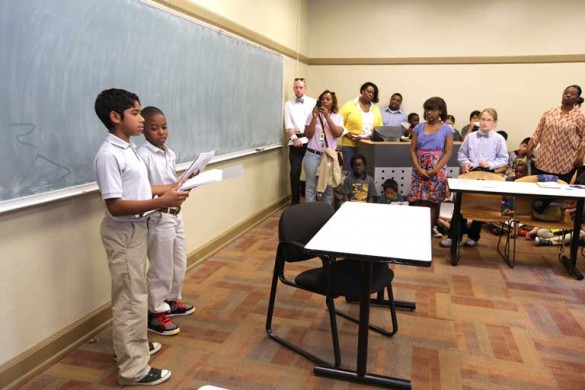 Young debaters from John Early Middle School and Henry Maxwell Elementary School were named the champions of the Metro Elementary Debate League after a debate held at Vanderbilt University.
The debate, judged and coached by members of the Vanderbilt Debate Team, was held May 3 in Calhoun Hall on the Vanderbilt campus. It was the second season for the Metro Elementary Debate League.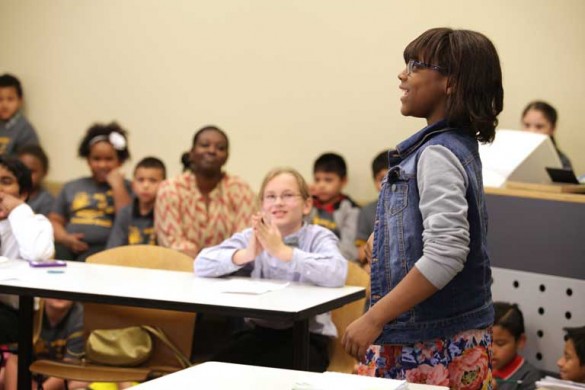 The students split into three-person teams and competed in 30-minute debates, arguing the topic: "Resolved: That public elementary schools should separate students into single-gender classes."
At the end of the debate, John Early Middle School was declared the best middle school for the year and Henry Maxwell Elementary School the best elementary school.
The Metro Elementary Debate League began during the 2011-12 school year, when teachers Kenisha Hawthorne and Adrienne Neal were inspired by the movie The Great Debaters. The Vanderbilt Debate Team was an early supporter.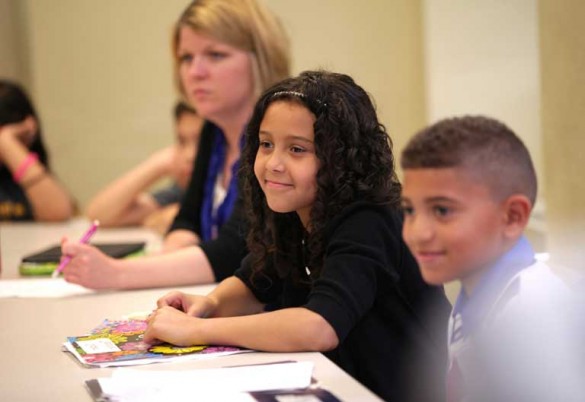 Teachers have reported that student debaters seem to have more enthusiasm for their school work and begin to plan for long-term goals such as college. In the second year, five additional schools joined the debate league.