Media Inquiries
Latest Stories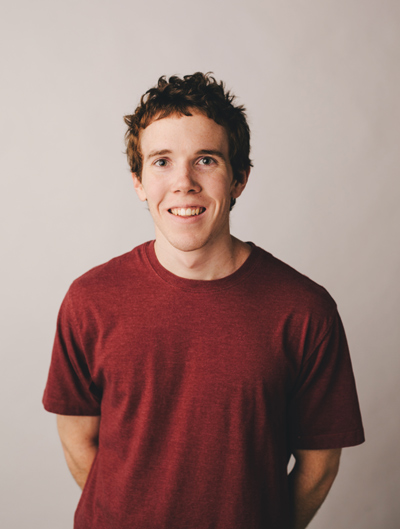 Growing up in Spring Hill, Fla., Josh Shannon did almost everything with his identical twin, Michael. So when it was time for the academically talented brothers to apply to colleges, naturally there was some overlap.
"We weren't set on going to the same school, but we both liked Vanderbilt so much that we decided to apply and see what happened," Shannon said. The brothers, who are first-generation college students, were admitted during the Early Decision process.
According to Shannon, they were able to attend Vanderbilt thanks to the university's expanded financial aid program, which includes scholarships and grants instead of need-based loans in its undergraduate financial aid packages. The expanded aid program recognizes that student talent and promise have no social or economic boundaries and supports the university's need-blind admissions process.
Shannon received the Kibler Family Engineering Scholarship established through Opportunity Vanderbilt, the initiative started in 2009 to support expanded financial aid by endowing undergraduate scholarships. The Opportunity Vanderbilt initiative depends on the generosity of alumni, parents and other supporters who have contributed more than $145 million in gifts and pledges since October 2008.
"[lquote]Opportunity Vanderbilt made a huge difference for me," he said.[/lquote] Now seniors, the brothers have followed a similar path at the university. Both are biomedical engineering majors. They even room together in a Carmichael Towers suite.
For the past three years, Josh has served as an undergraduate researcher in Assistant Professor of Biomedical Engineering Craig Duvall's Advanced Therapeutics Lab. There he has focused on designing and synthesizing polymers that are capable of delivering therapeutic drugs to the inside of cells in the body.
"That's important because a lot of pharmaceutical drugs just target proteins on the outside of cells. But the majority of a cell's protein is on the inside of a cell," he explained. This exciting frontier in medicine is creating ways to more effectively fight diseases such as cancer or diabetes. The prospect of using his talents in math and science to help people is what drew him to biomedical engineering in the first place.
After graduation, he plans to attend graduate school and focus on neuroengineering. His brother is considering graduate school or a job in the biomedical industry. Next year will likely take them in different directions for the first time in their lives.
"It will definitely be a new experience," Shannon said. "But I'm looking forward to it."