Media Inquiries
Latest Stories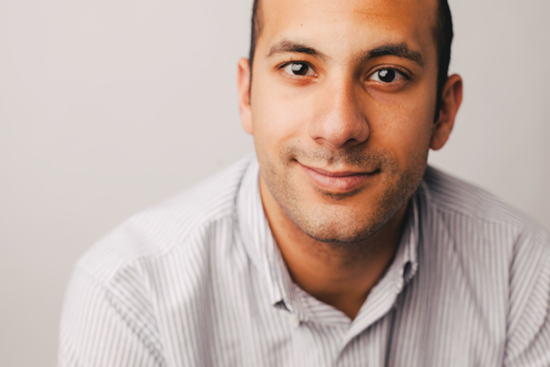 Aladine Elsamadicy says he didn't feel singled out for his Egyptian heritage or Muslim faith while growing up in Alabama—not until Sept. 11, 2001, that is. He was in the fifth grade at the time.
Elsamadicy and his siblings were suddenly more conspicuous at their public schools in Huntsville. He said they felt confronted with a choice: maintain a low profile, or stand out by embracing leadership roles to show their fellow students they were just like them.
Elsamadicy chose the latter. In high school, he served as student government president and commander of the school's junior ROTC unit, among other positions. The circumstances of his upbringing "really shaped my character," he said. "I learned early on how to bridge cultural gaps and show others that I am Muslim and Egyptian, but I'm also an American citizen."
Elsamadicy and his siblings were born after their parents immigrated to the United States nearly 30 years ago. Both parents worked a series of jobs to support the family, and his father eventually earned a master's and doctorate in physics. They passed down an appreciation for hard work to their children.
It paid off. Five of the Elsamadicys' children have graduated from Vanderbilt over the last five years: twin sons in 2008, a daughter in 2010 and Aladine, a biomedical engineering major, and his brother Kareem, a vocal performance major at Blair, this year.
At Vanderbilt, Aladine has immersed himself in leadership roles once again, most notably with the Interfaith Council, of which he's served as president for the past two years. The purpose of the council is to promote understanding and respect of all spiritual beliefs represented on campus through dialogue, education and advocacy. Elsamadicy credits Vanderbilt with providing a safe environment in which students can discuss their faith.
"[rquote]Conversations get heated. People have strong opinions. But one thing we advocate is there's a way to express your opinions while being respectful of others," he said.[/rquote] "We can't be afraid to talk to someone of a different religion."
All of his practice in diplomacy would seem to be preparing Elsamadicy for a career in politics or the public sector, but he is headed to medical school at Duke University next year. He said when he takes the stage on Senior Day—the Interfaith Council president traditionally offers some words to the graduating class—it will be a nice capstone to his undergraduate experience.
"I think I've made the most of my time at Vanderbilt," he said. "I'm ready for the next step."