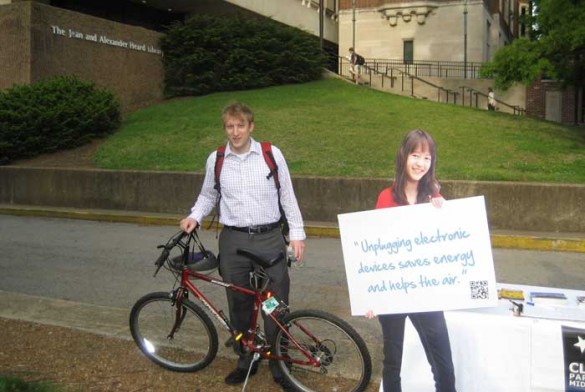 Vanderbilt's Sustainability and Environmental Management Office (SEMO) and the Clean Air Partnership of Middle Tennessee hosted a Clean Air Week scavenger hunt near Vanderbilt's Central Library on May 1. This and other activities were held to celebrate Air Quality Awareness Week April 29–May 3.
At the events, Vanderbilt employees and students learned about the university's alternative transportation and commuter choice programs, such as the Ride to Work Program, regional bus service, vanpools, Ride‑Match Program, Music City Star Commuter Rail, Zipcars, biking to work and more.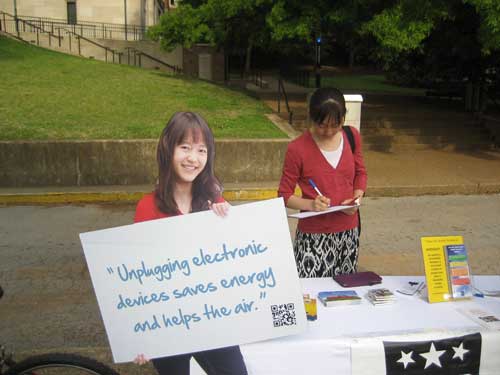 Information on these programs and much more is available at SustainVU's transportation page or Traffic and Parking's alternative transportation page.
Sign up to get air alert notices for Middle Tennessee on your mobile device and on Facebook through the State of Tennessee air quality website, and visit the Clean Air Partnership website to learn more about the scavenger hunt and the organization's mission to promote air quality in Middle Tennessee.
Contact: Tiffany Renfro, (615) 322-9022
tiffany.m.renfro@vanderbilt.edu