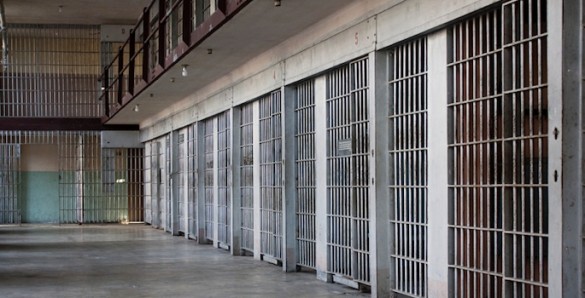 More than 100 prison scholars, activists and practitioners from across the United States and other nations will gather at Vanderbilt University May 3-5 to explore issues ranging from prison rehabilitation and education to the impact of racism, gender and sexuality on incarceration.
The Rethinking Prisons 2013 Conference, which is free and open to the public, is the culmination of a year-long exploration of concerns raised by incarceration and the death penalty, according to Lisa Guenther, associate professor of philosophy at Vanderbilt. All sessions will be in Buttrick Hall.
"The United States imprisons more of its own citizens than any other nation in the world," Guenther said. "Even from a purely economic standpoint, mass incarceration has become a burden that many states are finding difficult to bear. [rquote]The time has come to rethink prisons and the multiple systems of power that intersect behind bars."[/rquote]
Susan Rosenberg, author of An American Radical: A Political Prisoner in My Own Country (2011), will deliver one of three conference keynote addresses May 3 at 7 p.m. Rosenberg, advocate for social justice and prisoners' rights, was active in radical movements of the 1960s and '70s. She spent 16 years in prison, during which she became an author and AIDS activist before her sentence was commuted by then-President Bill Clinton.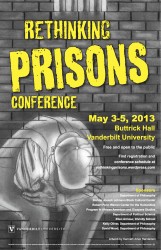 Mark L. Taylor, Maxwell M. Upson Professor of Theology and Culture at Princeton Theological Seminary, will speak May 4 at 2 p.m. A member of the Presbyterian Church, he supports church communities in their efforts to organize on justice and peace issues. Taylor's books include The Theological and the Political: On the Weight of the World (2011) and Religion, Politics, and the Christian Right: Post-9/11 Politics and American Empire (2005).
Joy James, Presidential Professor of Humanities and professor of political science at the University of Texas at Austin, will be the third keynote speaker May 4 at 5:45 p.m. She is the author of Shadowboxing: Representations of Black Feminist Politics (2002) and Resisting State Violence: Race, Gender and State Violence (1996). James is also co-editor of The Black Feminist Reader with Tracy Sharpley-Whiting, Gertrude Conaway Vanderbilt Professor of the Humanities at Vanderbilt.
Participating Vanderbilt faculty include:
Vanderbilt graduate students taking part in the program include: Andrea Pitts, Amy McKiernan, Geoffrey Adelsberg, Carolyn Cusick, Adam Turk and Andrew Krinks. Also presenting will be Alexandra Chambers, who earned a master's from Vanderbilt Divinity School in 2011.
Registration is requested for those planning to attend the conference. For more information, email the conference co-organizers, Lisa Guenther and Geoffrey Adelsberg.