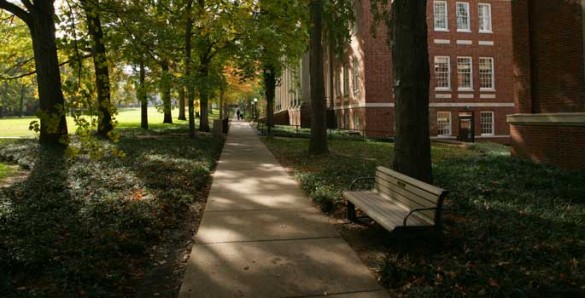 Vanderbilt's Human and Organizational Development department will host the HOD Nashville Impact Awards from 1:30 to 4:30 p.m. Wednesday, May 8, in the lecture hall at the John Seigenthaler Center.
The top award will be presented to the HOD student whose Nashville-based internship project is deemed to have the most significant impact on its host organization.
During the HOD department's senior project presentations each semester, students with the most impactful and impressive projects are nominated by faculty and peers to participate in the competition held at the end of the academic year.
Finalists will present their projects to a panel of judges from the Nashville community. A cash prize will be awarded to the first- and second-place winners.
The finalists are:
Erika Deardorf, Monroe Carell Jr. Children's Hospital at Vanderbilt's Injury Prevention Trauma Department
Katherine Edwards, Healthways Human Resource Department
Shawn Ellis, Tennessee Charter School Association
Sara Greenberg, Monroe Carell Jr. Children's Hospital at Vanderbilt's Books from Birth of Middle Tennessee
Quincy Ross, Middle Tennessee Make-A-Wish Foundation
Judges will include Laurel Creech, chief service officer in Nashville Mayor Karl Dean's office; Kim Carpenter Drake, vice president of the Center for Nonprofit Management; Sue Hall, director of leadership development for Tennessee Valley Authority and a Vanderbilt Peabody College alumna; Craig Smith, associate dean for undergraduate affairs at Peabody College; and Chris Ferrell, CEO of SouthComm, Inc.
Contact: Vicki Davis, (615) 322-8273
vicki.davis@vanderbilt.edu