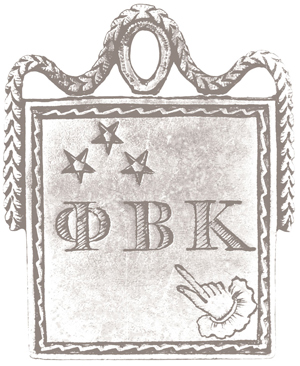 Vanderbilt's chapter of Phi Beta Kappa, the liberal arts honorary society, will hold its annual initiation at 4:30 p.m. Thursday, May 9, in the Student Life Center Ballroom.
There will be 90 initiates, including six members of the Class of 2014. Professor of Astronomy David A. Weintraub will give a talk titled "Are We Ready? Extraterrestrial Life and Terrestrial Religions."
All Phi Beta Kappa members on campus are invited to attend.
Members who are not on the chapter mailing list should send their addresses to sandy.stahl@vanderbilt.edu to receive future announcements.
Contact: Malcolm Getz, (615) 322-3425
malcolm.getz@vanderbilt.edu