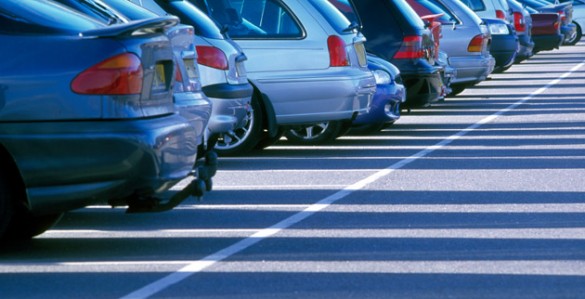 The pricing structure of regular parking permits for University Central faculty and staff will change for the 2013-14 academic year.
Starting Sept. 1, faculty and staff monthly payroll deductions for regular parking permits will be based on salary—more specifically, the Annual Base Benefits Rate. The ABBR is the amount on which Human Resources bases the cost of other benefits, including life insurance. The ABBR is not necessarily the same as an employee's annual salary.
To find your ABBR:
Go to the HR website: hr.vanderbilt.edu.
Click on the C2HR button.
Log in using your VUnetID and e-Password.
Click on the Job Information link.
Find your Annual Base Benefits Rate (ABBR).
The new monthly pricing structure for regular permits is as follows:
| | | | |
| --- | --- | --- | --- |
| Salary Band | Salary Range | Current Permit Cost | New Permit Cost |
| Band 1 | < $49,999 | $32 | $32 |
| Band 2 | $50,000 to $99,999 | $32 | $37 |
| Band 3 | $100,000 to $149,999 | $32 | $45 |
| Band 4 | $150,000 to $199,999 | $32 | $53 |
| Band 5 | > $200,000 | $32 | $61 |
The price of reserved permits for faculty and staff will increase from $130 to $166 per month.
Senior leadership determined that by moving to salary-based permit fees, the Office of Traffic and Parking will be better positioned to maintain affordable parking costs in the future. As the cost of maintaining parking lots and garages continues to rise, Traffic and Parking must raise rates in order to fund its operations. Under the new plan, the majority of faculty and staff will not see any increase to their monthly payroll deduction.
"I am very supportive of the decision to have parking fees based on a faculty or staff member's Annual Base Benefits Rate in the coming fiscal year," Provost and Vice Chancellor for Academic Affairs Richard McCarty said. "A similar program for health care premiums has been successfully implemented and well-received. [rquote]These efforts reflect a deep concern for University Central employees, who contribute so much to the success of our university."[/rquote]
Traffic and Parking continues to offer lower-cost alternative transportation options, such as the MTA Ride to Work Program and discounted tickets for RTA express buses and the Music City Star commuter rail service, plus vanpool and carpool-matching options. In addition, any Vanderbilt faculty, staff or student is eligible to park for free in the Chestnut facility parking lots located near Greer Stadium. A shuttle runs between this location and Medical Center North Monday through Friday. For more information, visit the Traffic and Parking website.
Contact: Office of Traffic and Parking, (615) 322-2554
parking@vanderbilt.edu