Media Inquiries
Latest Stories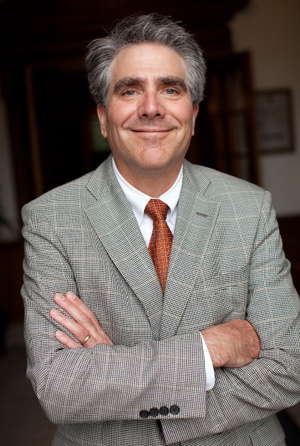 M. Eric Johnson, a former associate professor at Vanderbilt University and current associate dean at the Tuck School of Business at Dartmouth College, will return to Nashville as the dean of Vanderbilt's Owen Graduate School of Management.
Johnson, responsible for seven research centers and initiatives at Dartmouth as well as its top-rated MBA program, begins work at Owen July 1, pending approval by the Vanderbilt Board of Trust.
"The return of Eric Johnson to Vanderbilt marks the start of an exciting new era at the Owen Graduate School of Management," said Provost Richard McCarty. "Eric is one of the leading scholars of supply chains and the impact of information technology on corporations. He is also a proven leader whose record of accomplishments at Dartmouth is enviable by any measure.
"We welcome Eric and his family with great enthusiasm, and we are excited for what he'll bring to the future of Owen."
Johnson called the Owen school "a true gem among the world's best business schools."
"I am honored to be given the opportunity to lead the school to even higher achievement," he said
Johnson earned bachelor's degrees in industrial engineering and economics from Pennsylvania State University along with a master's in industrial engineering and operations research. He went on to Stanford University for a Ph.D. in industrial engineering and engineering management.
Johnson's teaching and research focus on the impact of information technology on the extended enterprise. His latest book, The Economics of Financial and Medical Identity Theft, examines the security failures and economic incentives that drive identity theft. He holds patents on interface design and has testified before Congress on information security.
"Among an extraordinary group of candidates, Eric stood out," said Chris Guthrie, dean of Vanderbilt Law School and head of the search committee that selected Johnson. "His hiring is a coup for Vanderbilt and a testament to the strength, vitality and reputation of the Owen School, the university and Nashville."
Johnson previously spent eight years (1991-99) at Owen, the last three as a tenured associate professor of operations management. He twice won awards for teaching excellence.
In the private sector, Johnson has held positions with Corvette America, Inc., Packard Electric, Systems Modeling Corp. and Hewlett-Packard.