This Friday, Dyer Observatory and friends of the children's educational video series Janet's Planet will celebrate the anniversary of the first manned space flight at Dyer's monthly Open Telescope Night.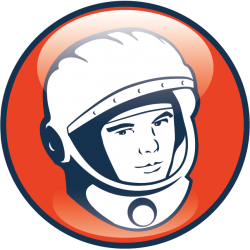 On April 12, 1961, Soviet cosmonaut Yuri Gagarin piloted Vostok 1 once around the Earth, becoming the first human to travel in space. In 2001, the United Nations Space Generation Advisory Council celebrated the first Yuri's Night, commemorating both the 40th anniversary of Gagarin's achievement and the 20th anniversary of the first American shuttle flight , which took place on April 12, 1981, with parties around the world.
The evening's festivities will include a presentation on the life and achievements of Gagarin, and guests who attend in space-themed costumes will receive their choice of a Janet's Planet DVD or a Moon Pie.
An astronomer will be on hand to answer questions, and weather permitting, the telescope will be open for viewing. Dyer Open Telescope Nights are free. Parking is $10.
Reservations are required. Reserve online or call (615) 373-4897.
Dyer Observatory is located at 1000 Oman Drive in Brentwood. Get directions.