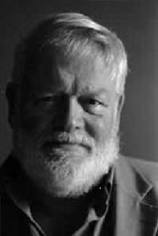 Michael Longley, one of Ireland's most distinguished poets, will read at Vanderbilt as part of the Gertrude and Harold Vanderbilt Visiting Writers Series. The event is free and open to the public.
Longley's reading will take place on April 11 at 7 p.m. in Sarratt Cinema.
Michael Longley has won almost every notable literary prize in Ireland and the UK; his awards include the Whitbread Poetry Prize, the T.S. Eliot Prize, the Hawthornden Prize, and the Poetry Now Award. He received the Queen's Gold Medal for Poetry in 2001 and a CBE in 2010. His Collected Poems was published in 2006. Longley heralds from Belfast, Northern Ireland, which has produced many other recognized talents like Seamus Heaney, Derek Mahon and Medbh McGuckian.
After the reading, Alice Quinn, executive director of the Poetry Society of America, will engage Michael Longley in a discussion about his work as part of the PSA's Salon Series.
Edna Longley, professor emerita at the Seamus Heaney Poetry Centre at Queens University, Belfast, is a recognized Irish literary critic and cultural commentator specializing in modern Irish and British poetry. Longley, who has long specialized in the work of Edward Thomas, is the editor of The Annotated Collected Poems of Edward Thomas (Bloodaxe, 2009) and is one of the editors of Oxford University Press' Edward Thomas: The Essential Prose.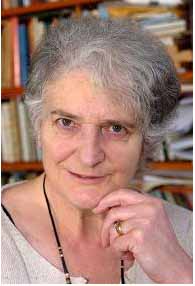 Edna Longley will present a paper, "Worn New: Edward Thomas and the English Lyric" at 2 p.m. on April 12 in Buttrick 202.
After her talk, Vanderbilt will host a panel discussion on the poetry of Edward Thomas featuring both Longleys as well as Greg Delanty, Mark Jarman, and Sandy Solomon. Each of the speakers will in turn consider closely a few Thomas poems, and then the group will discuss the work together with the audience.
The panel discussion will take place at 4 p.m on April 12 in Buttrick 202.
The events are co-sponsored by the English Department and the Vanderbilt International Office and are free and open to the public.
Contact: Carolyn Miller
carolyn.miller@vanderbilt.edu