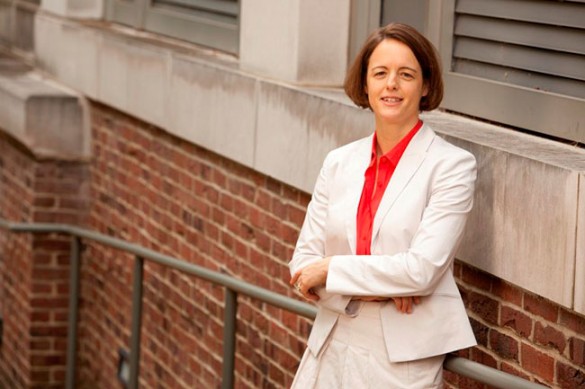 Ingrid Wuerth, professor of law at Vanderbilt Law School, has been elected to membership in the American Law Institute (ALI), an independent non-profit organization made up of lawyers, judges and law professors.
Wuerth was one of 40 new members whose ALI membership was announced in March 2013. ALI members draft and publish influential Restatements of the Law, model statutes and other scholarly work aimed at clarifying, modernizing and otherwise improving the law. ALI has long been influential internationally and, in recent years, more of its work has become international in scope. Wuerth has already been named as a Reporter for the Fourth Restatement of the Foreign Relations Law of United States, a project launched by the ALI in 2012.
Wuerth directs Vanderbilt's International Legal Studies Program and she is a leading scholar of foreign relations and international law. Her broad intellectual interests also include the German Constitution, comparative constitutional law and methodology.
She has been recently named as a Fulbright Senior Scholar and a German Academic Exchange Council Fellow, permitting her to work extensively in Berlin, Germany. Wuerth also serves as a member of the Secretary of State's Advisory Committee on Public International Law and has held a variety of leadership positions within the American Society of International Law.
"The work of the ALI requires the most accomplished and respected lawyers, judges and scholars and we are always looking for the intellectual leaders in every area of law," said ALI President Roberta Cooper Ramo in a March 26 ALI press release. "The work we do simply would not be possible without members who generously give of their time because of the importance of our projects. I am confident this new group will make tremendous contributions to ALI's work for years to come."
Contact: Grace Renshaw, 615-322-4594
grace.renshaw@law.vanderbilt.edu