Media Inquiries
Latest Stories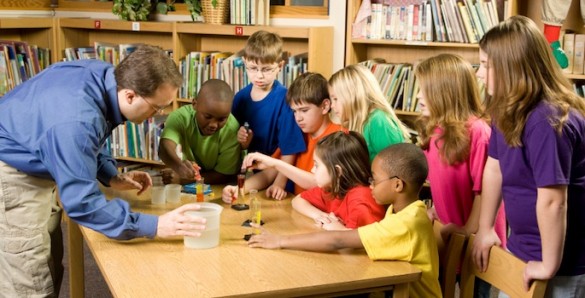 Addressing demographic shifts, revamping school governance and improving public communication are among the recommendations made for Metro Nashville Public Schools by Vanderbilt University and David Lipscomb University education experts in a new report.
Claire Smrekar, associate professor of leadership, policy and organizations at Vanderbilt's Peabody College of Education and Human Development, Vanderbilt senior Hilary Knudson and Candice McQueen, dean of education at David Lipscomb University, produced the report.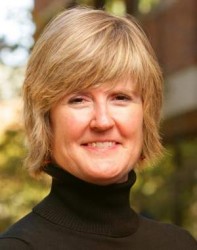 The researchers describe the conditions and progress of Metro Nashville Public Schools and make recommendations for the future in the background report prepared for the NashvilleNext initiative, a collaboration of Metro Nashville government, local businesses, service organizations and community members to create a countywide plan to guide Metro through 2040. Several Vanderbilt faculty members are contributing to other reports in the NashvilleNext series, which can be viewed on the website.
The education report was released March 11, 2013, to complement a talk by former Housing and Urban Development secretary Henry Cisneros called "Modern Cities as Engines of Economic Opportunity and Social Progress."
Smrekar, who has studied desegregation and school choice in Nashville, was invited to contribute to the report bythe Vanderbilt Center for Nashville Studies and the Metro Planning Department. Smrekar was eager to participate. "As a professor at Vanderbilt, it makes sense, and is a professional obligation, to turn our attention to our own city—not only to its needs but its value and assets."
Among the report's findings are a steady increase in the percentage of Metro students who are economically disadvantaged—now almost three-quarters—and growing socioeconomic segregation between schools, with only 14 of Metro's 133 schools defined as low-poverty.
Achievement also remains a concern. While Metro Nashville Public Schools have improved in recent years, much more progress needs to be made in preparing students for college and career, the researchers say. Less than a third of Metro high schoolers score a 21 or better on the ACT. Just 30 percent of elementary and middle schoolers meet grade level standards for math and 40 percent meet the standard for reading.
Among the recommendations put forward in the report are:
Promoting socioeconomic diversity in MNPS schools by adjusting how schools are assigned, using more robust analytics in deciding where to site new schools, addressing "off-campus" factors like transportation to and from schools, and mitigating the attrition of students to private schools.
Implementing a multi-pronged portfolio strategy of governance that includes providing educational options for all families; greater school autonomy; pupil-based funding for all schools; improved talent acquisition, development and retention; more robust, consistent performance-based accountability systems; and increased public engagement. This is the opposite of a "silver bullet" solution, the researchers say, but rather a complex one that relies on developing multiple areas of strength.
Improving MNPS's marketing and branding efforts to strengthen public support, make the most of underutilized partnerships and project transparency and accessibility. Recommendations include positioning MNPS as a first-choice school option for families, improving the district's presence on websites of partners like the Chamber of Commerce, communicating initiatives to the public through videos or commercials, and soliciting feedback and responding to changing perceptions.
For all the work that needs to be done, Smrekar said, Metro Nashville Public Schools is doing many things very well, including the high school academies, the International Baccalaureate program at Hillsboro, and more. But these accomplishments have largely gone unpublicized, despite the recent rise of Nashville's profile in the national eye. "[rquote]This is a city on the move. There's no better time to tether the school district's efforts and new initiatives to the city's successes."[/rquote]