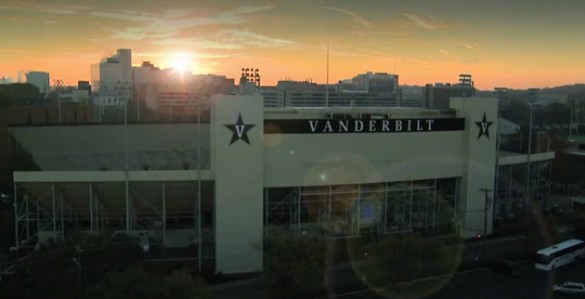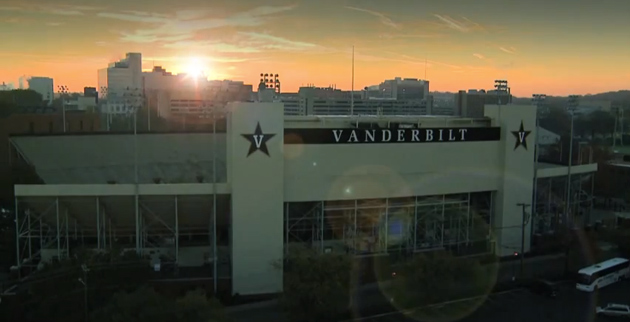 All Vanderbilt staff and faculty are invited to join Head Football Coach James Franklin at the annual Black & Gold Spring Game which will be held on April 13 at 1 p.m. at the Vanderbilt Stadium.
The annual scrimmage is a FREE event – fans are encouraged to bring gently used shoes and clothes to be donated to Soles4Souls – with plenty of fun activities for the entire family.
The timeline for the day includes:
9 a.m.: Select-A-Seat Program – Fans can tour the stadium grandstand with athletics staff members and select the seat that they want to purchase as a season ticket for the 2013 football season
10 a.m.: Vandyville opens – Come out early and tailgate with your friends and family
10:30 a.m. – 11:30 a.m.: Kid's Field Day – All kids 12 & under are invited down onto the field for fun games with student-athletes from Vanderbilt
Noon – Star Walk: Join the Spirit of Gold Marching Band and the Vanderbilt Cheerleaders as they greet the team as they enter the stadium.
1 p.m. – Kickoff of the Black & Gold Spring Game
Post-game – All fans are invited down on the field for an autograph session with the players and coaches
Fans who bring an item to be donated to Soles4Souls will also be entered in a raffle to win:
Two (2) tickets to the Vanderbilt vs. UT football game along with a hotel stay in Knoxville, or
A chance to call the first play of the second half of the Black & Gold Spring Game
Note: At 4 p.m. Vanderbilt Baseball takes on Missouri (purchased ticket is required).
Contact: Allison Bradley
Allison.Bradley@vanderbilt.edu