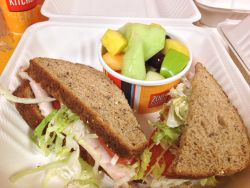 Vanderbilt has launched Healthy Bites, a new initiative to meet demand for healthy foods on campus.
Healthy Bites, conceived by the Vanderbilt Food Advisory Committee, focuses on three primary areas for offering healthy food options: healthy eating, healthy catering and healthy vending options.
Health Plus has a new resource page to support both personal and departmental goals for healthy eating.  Learn more here.