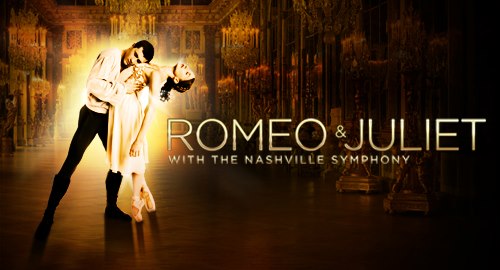 TPAC is offering a special opportunity for the Vanderbilt community to see the Nashville Ballet's presentation of Romeo & Juliet.
Romeo & Juliet tells the ultimate story of love through emotionally laden choreography, action-packed fight scenes and theatrical performances.

 Grand production elements and period costumes help tell Shakespeare's familiar tale about love, revenge, fate, passion – and their consequences.

NOW through March 31, 2013, save $12 on tickets to any performance of Romeo & Juliet with this link: http://patron.tpac.org/nbal/promo/nbcorpsaver .
How to Save More 

Save 25 percent on adult tickets and 50 percent on child tickets by purchasing season tickets to at least two performances.
As a season ticket holder, you also save 20 percent off any additional tickets that are added to your purchase. Purchase season tickets through this link.
Special Savings for Our Partners

If you follow us on Facebook or you receive our monthly e-newsletter, you are aware that the ticket discounts we offered earlier in the season will decrease and eventually disappear the closer we get to the performances.
As a supporting partner of Nashville Ballet, we are thrilled to extend discounts to you that are no longer available to the public!