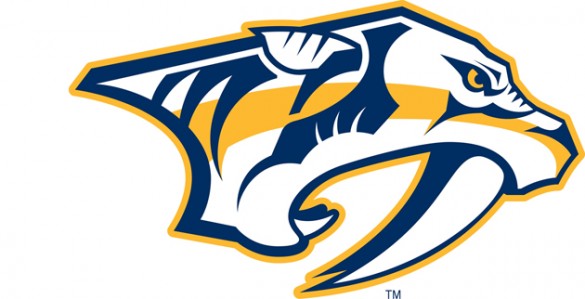 The Predators are back on the ice. Be sure to get your Vanderbilt discount.
The Preds have a terrific March home schedule that includes a rare Friday night tilt versus the Edmonton Oilers, Ryan Suter's first game back in Smashville as a Minnesota Wild and a Saturday night contest versus division rival Columbus Blue Jackets!
March Schedule
Fri., March 8 vs. Edmonton Oilers
Sat., March 9 vs. Minnesota Wild
Thurs., March 21 vs. Calgary Flames
Sat., March 23 vs. Columbus Blue Jackets
Mon., March 25 vs. Edmonton Oilers
Thurs., March 28 vs. Phoenix Coyotes
*All games 7 p.m. start time
Vanderbilt Discount
$31 Goal Zone (Rows A-P in Sec 301-306, 329-333; reg. $37-40+)
$39 Sideline Balcony (Sec 307-312, 323-328; reg. $43-51+)
$55 Twice Daily Fan Zone with all-you-can-eat hot dogs, nachos, peanuts, popcorn, soft pretzels & pepsi products (Sec 313-322;  reg. $60-67+)
$63 Gary Force Acura Level (Sec 201-207, 212,-213, 219-224; reg. $68-71+)
$84 Lower Bowl (Rows F-R in Sec 104-108, 112-117; reg. $86-94+)
$97 Premium Lower Bowl (Rows CC-HH in Sec 101-103, 118-120 and Rows CC-E in Sec 104-117; reg. $100-107+)
$130 DEX All-Inclusive Zone with upscale buffet, beer & wine (Rows F-M in Sec 109-111; reg. $136-142+)
Copy and paste the following URL into your web browser: nashvillepredators.com/vanderbilt and use code "vanderbilt" for discount.
Contact: (615) 770-2384
bgoodheart@nashvillepredators.com