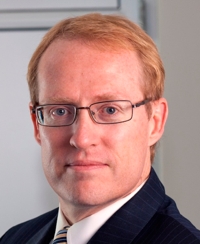 A meetup has been organized in Nashville for individuals taking Professor of Computer Science Doug Schmidt's first course on the Coursera platform, Pattern-Oriented Software Architectures for Concurrent and Networked Software,
which goes live March 4. The goal of the meetup is to give people taking the course online a chance to meet one another in person and discuss the topics covered in the course.
"Although we'll have an online discussion forum to communicate virtually, there's often no substitute for face-to-face discussions with other students taking the course," Schmidt said.
The first course meetup will take place March 12, 2013, at 5 p.m. in Featheringill Hall Room 134 on the Vanderbilt University campus. The event is free and open to anyone who is interested.
Schmidt will be on hand to get the conversation started.
Meetup is an online network that allows individuals to organize local gatherings around shared topics of interest. Meetups around the world for Schmidt's course and other Coursera courses are searchable on the Meetup website.
For more information about Coursera and other digital learning initiatives at Vanderbilt, visit the Digital Learning website.